What Downtown Mississauga Will Look Like In Ten Years
Downtown Mississauga also known as Square One will be a vastly different place in ten years. From it's humble beginnings in the 1970's, the core of this vibrant city has transformed with the growth of population in the city centre neighbourhood. Like any proper urban core, large change is to be expected, there will be disruptive development, new condominiums, new restaurants, shopping and entertainment, investment in public transportation and a healthy preservation of green space. Downtown Mississauga presents a unique trajectory because there is so much potential with the years to come. The modern flair of Square One leads us to envision a flagship contemporary place to call home if the cards are played right. Here we'll explore some of the new changes and developments you can expect in downtown Mississauga over the next decade.
The Square One area is being guided into the next decade through a broad urban strategy known as the Downtown 21 Plan. This initiative will shape the way the downtown core is formed. In a broad sense, the directive is to remove the parking lots and replace them with new commercial space, additional residential properties and pedestrian focused spaces. Mimicking the plaza and pedestrian oriented styles seen in many European cities such as Belgrade or Copenhagen, the Downtown 21 Plan will be the single most important guiding principle to transform Square One into a proper downtown core. This will result in a tremendous increase in both property values as well as desirability for the area.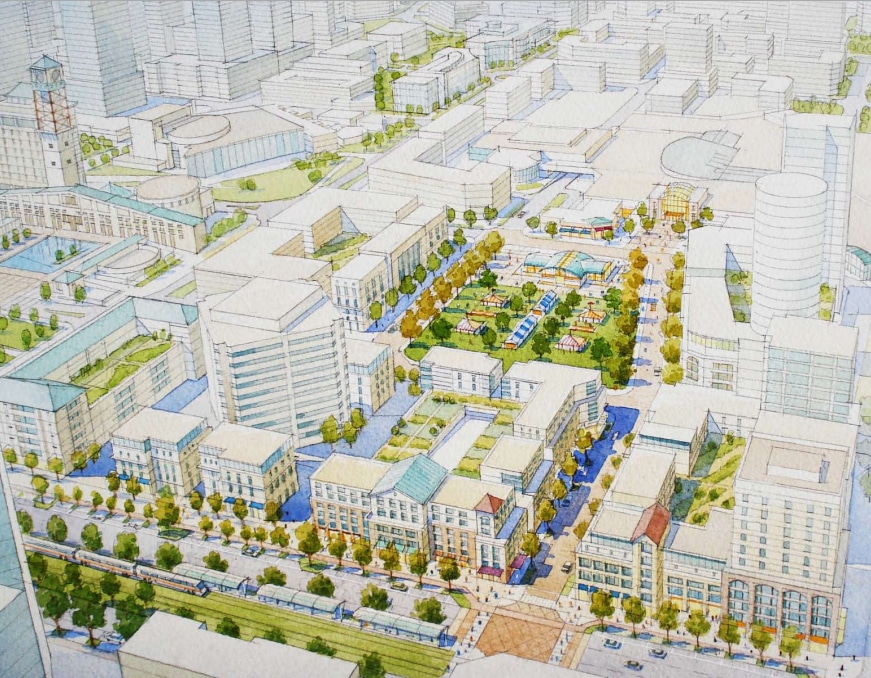 Mississauga is investing in its public transportation infrastructure to keep up with the new development sweeping across the city. Although we wish there would be investment in a proper Subway System, the measures being taken thus far will help connect the city further. The Mississauga LRT is slated to commence construction in 2018 and will form a North-South spine along Hurontario St. This will breathe new life all along the stretch similar to what has happened on Yonge St in Toronto. Combine this with the Mississauga TransitWay upgrades and existing Go Train Routes, downtown Mississauga will continue to thrive from public transportation leading into the core.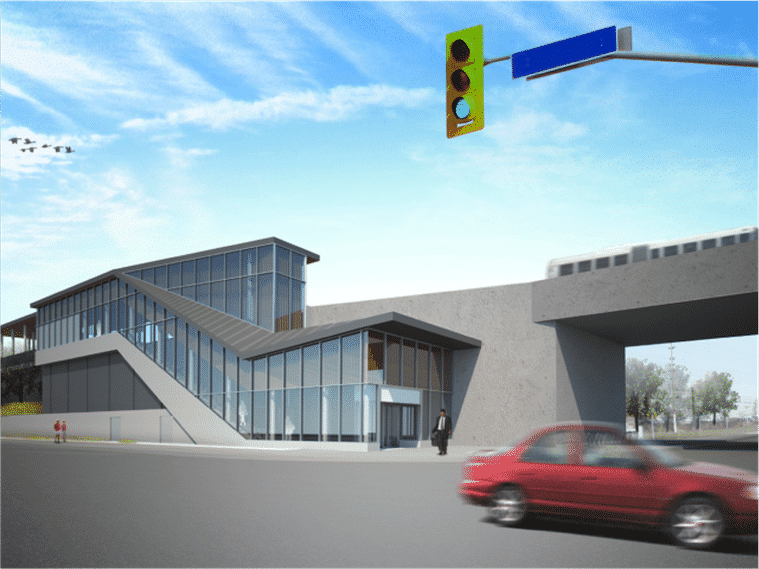 The stretch of land surrounding Dundas St in Mississauga is currently devoted to light residential and a mix of commercial/industrial. Key intersections such as Dundas St and Hurontario St hold so much potential to become centralized community hubs with a safe, desirable and inviting atmosphere. The Dundas Connects initiative is a plan to revitalize the Dundas Street stretch across the city with new residential options, public transportation and a fresh, modern flair. Combine this with the LRT and Dundas/Hurontario will become a centralized hub. This is the same sort of growth Toronto has experienced along the central arteries which makeup the skeletal system of the downtown core, it's about time Mississauga invests in such a plan. Currently you can leave your own input and recommendations as Dundas Connects is weighing public input greatly as they move forth.
Mississauga is host to a large number of businesses in the Northern portions of the city as well as Pearson International Airport (YYZ). We process a lot of traffic and visitors from across the globe and therefore continuing investment in modern structures and efficiency upgrades is extremely important. The Pearson Transit Hub will propose to streamline access to the airport and will in turn make for a focal point within Mississauga when it comes to globalized travel and business. YYZ is fairly close to Downtown Mississauga and with the continued investment in public transportation infrastructure, the two entities could eventually become seamlessly connected leading to a large reduction in car based traffic.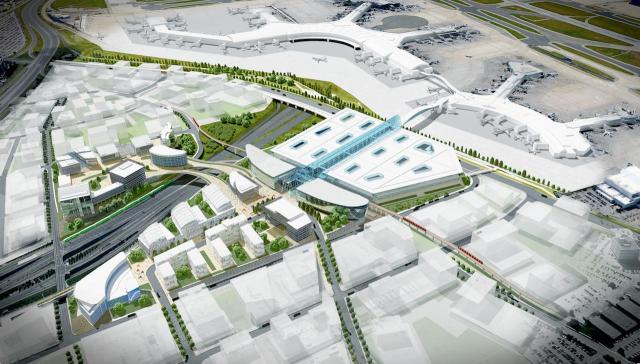 Central Mississauga Parks
Downtown Mississauga and the city in general will be experiencing a lot of new condominium development, infrastructure additions and human growth. To balance this, the city is investing in green spaces and public parks. One of the most celebrated is the new Britannia Farm park which will be approximately positioned at Hurontario St and Britannia Rd and will offer ~200 acres of park land. Filled with various types of green space including farm, forest, entertainment and a dose of mixed use buildings, this "Mississauga central park" will be a fantastic feature for the city core. A bit further out, there is a proposition to craft a park closer to Cooksville to make use of the flood prone lands and offer a much needed refresh to the area. This vector of combining green space into the growth of a city is a prime example of why Mississauga can become a guide for modern urban growth.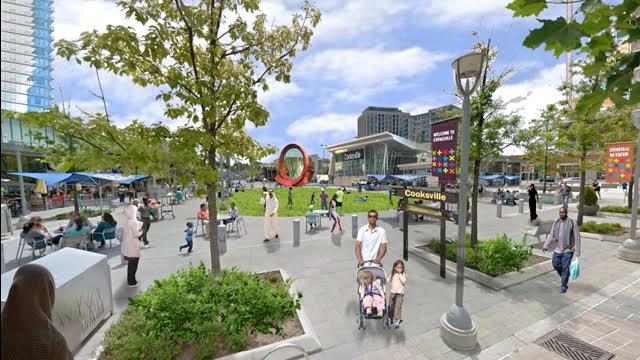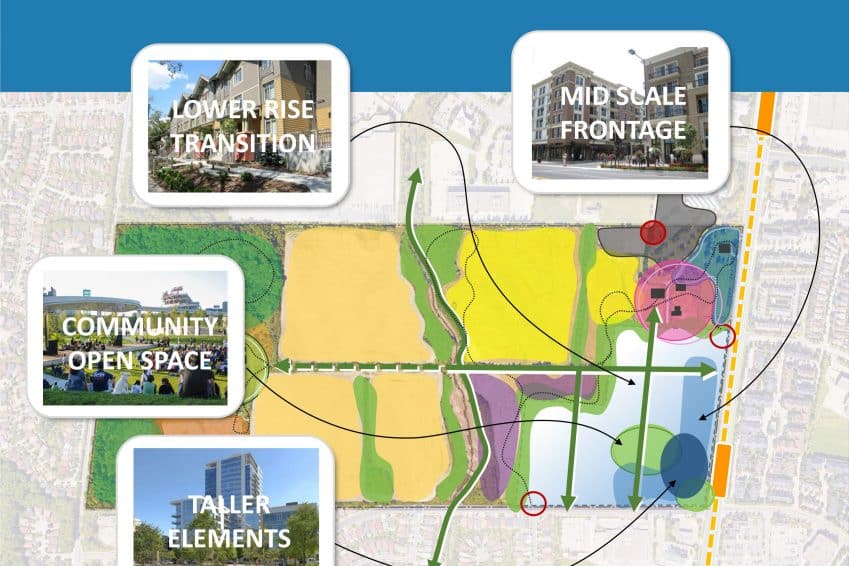 Discussing the future of Downtown Mississauga will definitely include new condominium development. A city needs people to fuel businesses and fill public spaces and condos happen to be the most efficient use of ever scarcer land. In Square One we can expect dozens of new towers which have been announced. Some will include the Tempo Condos, and very active Parkside Village Development which is bringing a whole new community into the core, the Avia Condos being the latest phase. The highly desired M CITY Condos will form a new division within the city over the next decade with striking architecture that will transform the city's skyline. The new Edge Towers and Wesley Tower bring further options. North of the 403 we have the growing Pinnacle Uptown development and recently announced Mississauga Square Residences. Further south the Gordon Woods Condos will compliment the area. Dundas and Hurontario will definitely see a lot of growth, Cooksville in general with the Dundas Connects initiative can expect a truly remarkable transformation in the next decade with landmark projects such as the Maze Condos. Square One Condos continue to be some of the most popular living and investment options given the future growth of the whole area and modern atmosphere.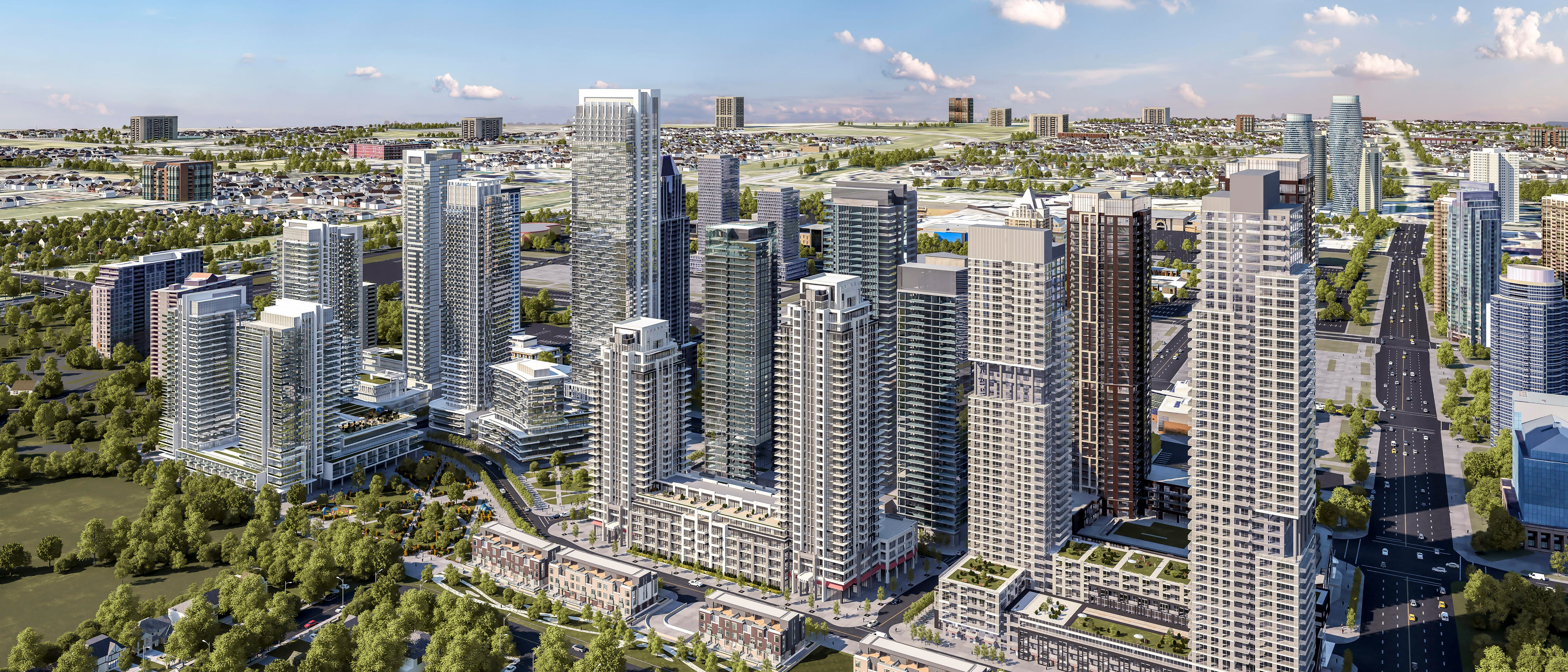 Downtown Mississauga is an exciting place to be. The next decade will usher in new architecture, fresh live and a truly modern approach to urban living within this city. Other pockets of Mississauga will be seeing tremendous growth and the city centre will need to adapt and invest properly to maintain efficient lifestyle standards. We'll continue to provide real estate buying + selling services and consultation as we watch Mississauga continue through this new renaissance.