Common Closing Costs
Square One condos offer a great selection when it comes to a vibrant community within which to live. Just like with most pieces of real estate, there are various costs when it comes to acquisition. It can be easy to overlook common Square One condo closing costs during the excitement of the buying process. Following the last slightly more philosophical article, this piece will provide a concrete overview of exactly what you should expect and plan for within your budget. It must be noted that depending on your unique situation, there are varying costs. This is especially clear when comparing common Square One condo closing costs and costs of a freehold home closing as that typically involves an added home inspection which in most cases doesn't apply to condos.This list refers to a typical resale Square One condo situation. Pre construction condos have their own sets of added fees and levies that should also be added into the bigger picture.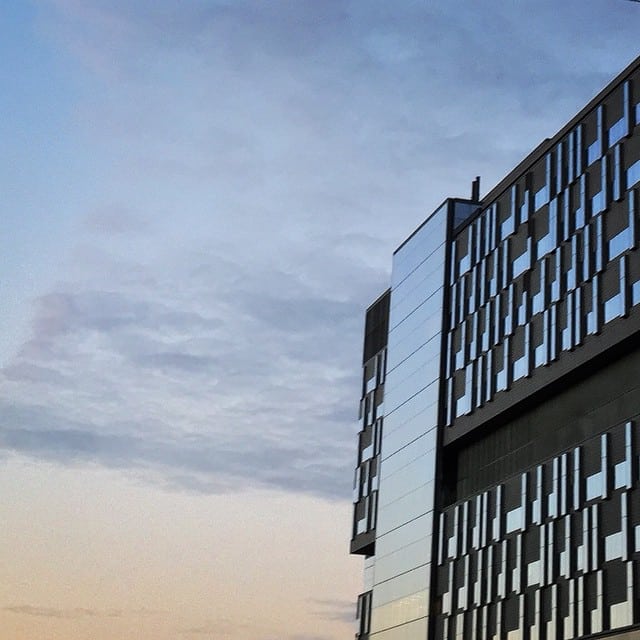 Legal Fees
Beginning the list of common Square One condo closing costs is an item that makes many people shudder; legal costs. When it comes to condos or any real estate transaction, you need a lawyer to help complete the transaction. With condos however it goes a step further as a lawyer can be a great asset in saving you unnecessary costs. Typically lawyer fees can range anywhere from $1200-$3000 for a real estate transaction. Regarding condos, you might want to take it a step further and have your lawyer conduct a few extra tasks. Having your lawyer review the condo Status Certificate prior to completing the buying deal is always a good extra precaution, especially if you are dealing with a building that may not have an ideal reputation. When it comes to pre construction condos, the lawyer should be used to review several different documents that are discussed in high detail within the pre construction condos article. Legal fees are a standard cost associated with real estate closings so budget accordingly when setting up your buying plan.
Land Transfer Tax
As with any purchase, taxes are always involved. One of the common Square One condo closing costs is the Ontario Land Transfer Tax. This is a tiered tax that is calculated based on the value of the property you are purchasing. If you are a first time buyer, you could be eligible for a tax-break on this cost, more information can be found on the related Ontario tax page. The breakdown for the land transfer tax payment is as follows:
0.5% up to the first $55,000
1.0% for the value between $55,000 and $250,000
1.5% for the value between $250,000 and $400,000
2.0% for the value over $400,000
It should be noted for the sake of completeness that if you are purchasing a property within the City of Toronto, there is an additional Municipal Land Transfer Tax on top of the provincial one.
CMHC Insurance
The CMHC (Canadian Mortgage and Housing Corporation) provides insurance of higher ratio mortgages. This insurance premium typically applies to buyers who have put down less than 20% for their initial deposit. This insurance allows buyers to purchase with so little money down, sometimes as little as 5%. In return for allowing boosted affordability, the lenders need protection against default and non-payment. This is where this insurance premium comes into play. It is calculated based on percentages for the amount of mortgage actually financed and can be paid in one single payment or distributed across the term of the mortgage. It's important to keep in mind that as Canada tries to maintain a  healthy lending market, there were some CMHC Insurance restrictions put into place in July of 2014.
Moving Elevator / Transportation
This is an important point when it comes to common Square One condo closing costs that is often overlooked in these types of articles. Moving into a condominium building requires a bit more synchronization and planning than with a typical home. This is due to the requirement of using the provided moving elevators. Every Square One condo and condominium buildings in general have different rules and schedules regarding the use of the moving elevators. It's important that you make sure your closing date is on a day that the elevator is actually open for use and to schedule well in advance, using a knowledgeable real estate representative will help to avoid discrepancies. Moving elevators generally have a deposit requirement against any potential damages that may be incurred during the moving process. These can range from $100 up to $500 or more depending on the condo building. Sometimes it is mandatory to provide this safety deposit in cash form so therefore you need to be aware of this ahead of time and add it into your closing costs. Moving beyond the elevator booking deposit, you will most likely need to rent a moving truck or other form of transportation for personal belongings, these are all associated closing costs.
Title Insurance / Home Inspection
Although these two items are not usually involved in common Square One condo closing costs, they could apply to homes in general. A home inspection is one of the most important things you can do when purchasing a home. This investment of several hundred dollars will ensure that your multi-thousand dollar purchase is actually of solid quality and does not have any hidden deficiencies. The home inspection is comparable to the status certificate when it comes to condominium terminology. Title insurance is another safeguard in terms of protecting your ownership of the property. Many people use this in rural areas or locations where neighbour encroachment is a potential risk. However, even in general, having your ownership insured via title insurance is always a good investment for peace of mind.
This provides a brief but succinct overview of what the common Square One condo closing costs are and what you can expect. Whenever you begin your journey to buy a Mississauga condo or any other property it is important to have a solid plan of action. This plan involves both your ideas and vision of what you want, but also a solid budget and financial plan of action. The more costs you can plan ahead for, the better off you will be from a monetary standpoint and these listed items are easy to include in your overall budgeting plan. Some costs can arise without warning or due to skipping important steps like reviewing the status certificate and not over stretching yourself is a good way of mitigating potential financial catastrophe and stress. Buying a home should be an exciting and joyous process and proper preparation and knowledge are two key points in ensuring it is.