The Marilyn Monroe Condos were designed to bring Mississauga world wide recognition. The architecture of the structures is completely unique and has been hailed with numerous awards and accolades. To preface this article about Absolute Condo problems let me cover some technical aspects. The entire "Absolute Community" is composed of five separate condo towers. As a group they are known by their proper name "Absolute Condos" although given the curves of the two most famous buildings, they've garnered the title "Marilyn Monroe Condos". For the sake of this piece about issues regarding this community, I'll be referring to them by the proper name; Absolute Condos, hopefully this clears up some confusion in regards to the nomenclature.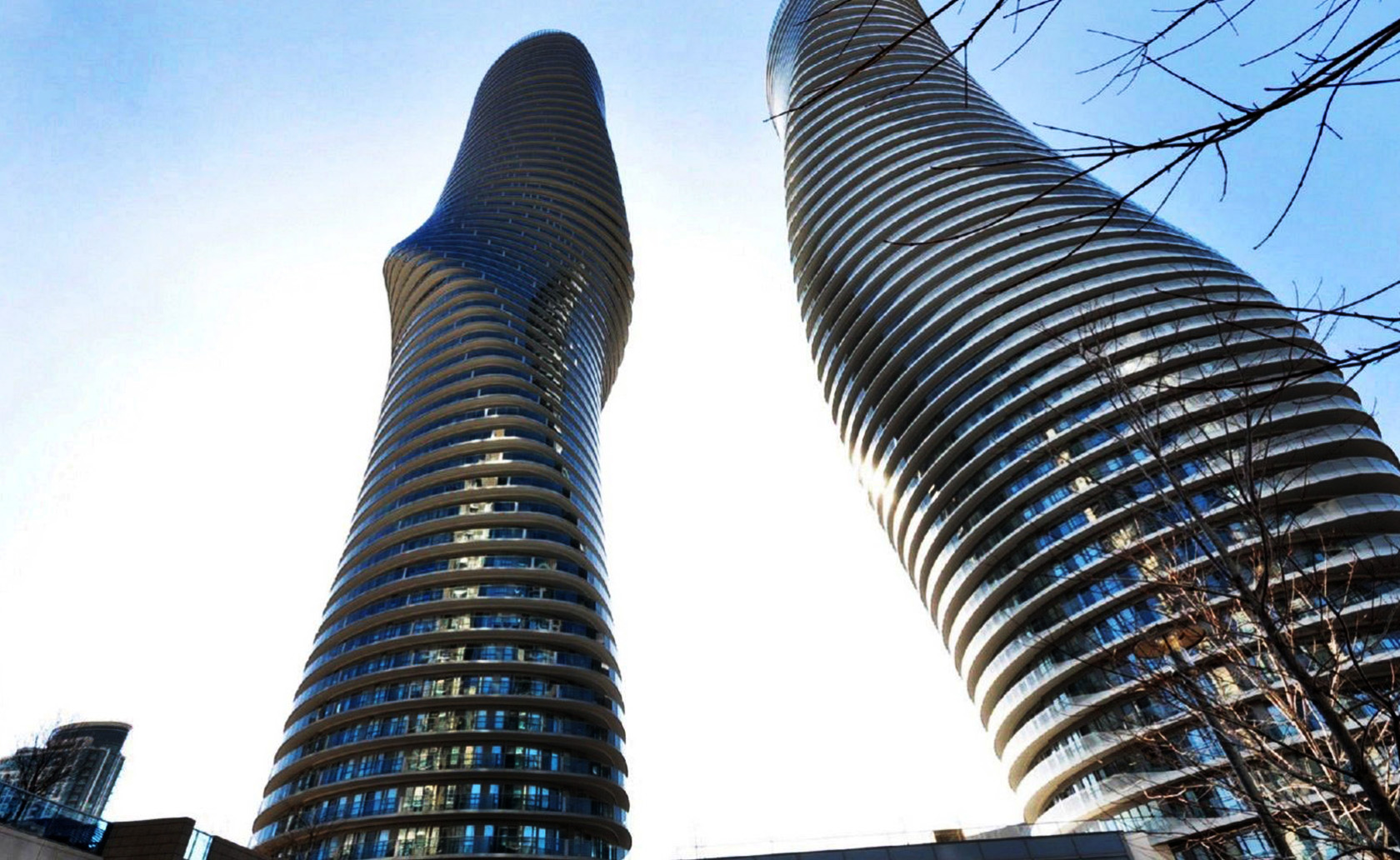 The residential complex is composed of five towers. 70, 80, and 90 Absolute Ave don't face many of the issues covered even though they are in the same development. Our focus will be on 50 and 60 Absolute, the iconic twisting behemoths. The Absolute condo problems stem from several different factors. I must prelude that this is not meant to discourage individuals looking to live here. However, as any good representative would do, we must disclose even the negative aspects. Since I'm asked questions many times with regards to the Absolute Condos and rumours, I'll address them so the public can gather information.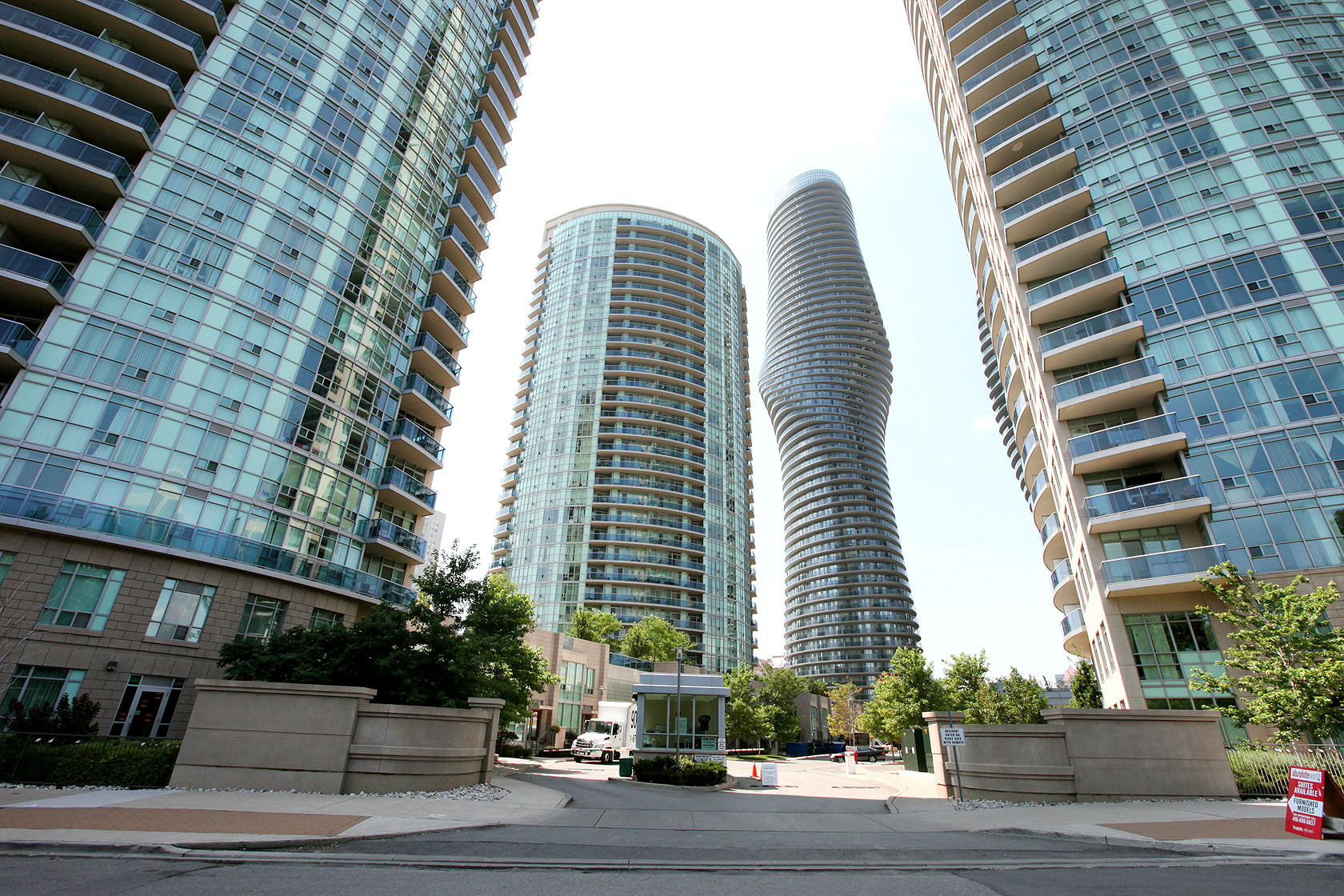 We'll begin with the most technical of the Absolute Condo problems; congestion. When originally conceived, the complex featured two entrances via east and west gatehouses. Unfortunately, during peak hours these can get quite backed up. This is mainly due to a high volume of visitors given the residing demographics. Visitor rules have become fairly strict and therefore wait times can reach an excess of ten minutes periodically depending on situations. Given the central downtown location, high volume can be expected. Therefore this is probably the lowest notch on the scale for Absolute Condo problems. 
The second of the Absolute Condo problems is relevant to the design of the buildings themselves. Given the circular architecture, certain rooms have curved walls. This does offer some interesting options for furniture and décor ideas, but for many people it causes a nightmare with existing furniture. In some cases, the inability to properly orient the furniture can decrease square footage even further. Additionally in the smaller units such as the 1 bedroom condos, there are inconvenient supporting walls which tend to minimize the open concept feeling. This issue is not prevalent in the larger floorplans.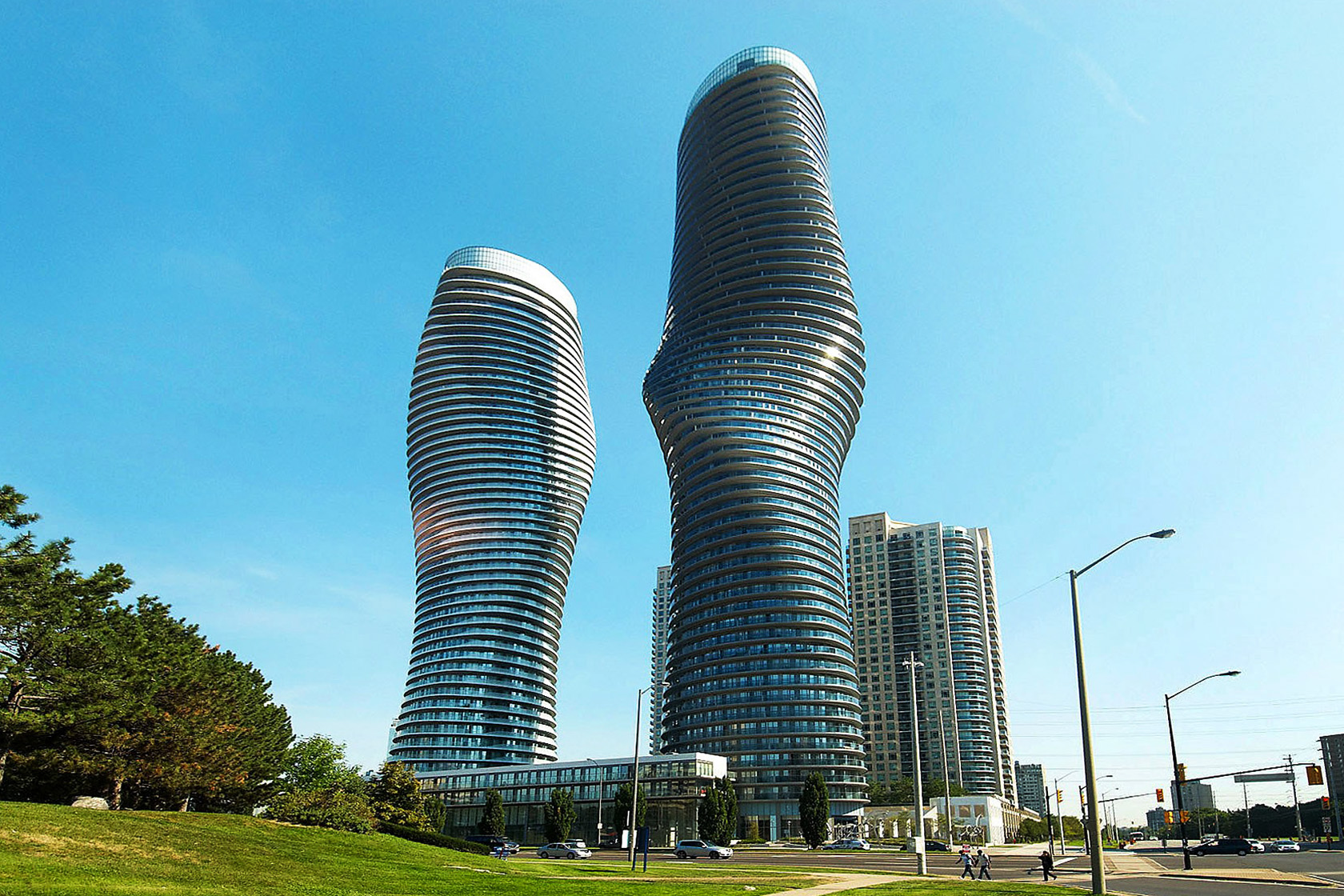 So far these are all quite minimal issues, but the topics and Absolute Condo problems which most people are unaware of I'll cover next. Lets jump into some brief history. When the Absolute Condos were built (50, 60 Absolute Ave) they were sold to many speculators and investors. These "landlords" then rented out most of the units to tenants. What this caused was a drop in value for units and if you notice, the length of time it takes to sell in those two buildings is significantly higher than the norm. This is due to apprehensiveness displayed by potential buyers as they are aware of the situation and lack of ability to gain profit on their investment. To make matters worse, the people who initially purchased paid a premium given the "world-class" stature of the buildings. This leads me to the next topic of Absolute Condo problems; demographics. Since more than half the building is being rented out, it has drawn in a younger market group. With this, residents have reported drug use, drug selling, prostitution, adult entertainment residents and consistent noise problems. Unfortunately this is not widely publicized information. Given these facts, I would never recommend these two buildings for a family environment and this is reflected in the lifestyle sorting within this site.
Again, this information is meant to be informative. 70, 80 and 90 Absolute do not feature these same issues (Except traffic congestion) as they are mainly owned condos as opposed to rentals. This makes them a secure option for individuals who wish to benefit from all the Absolute Amenities and perks of the location. Although given these Absolute Condo problems, units are still selling, there hasn't been any major crime reported and overall it is still an average option when looking for a condo. You also get the benefit of living in a worldwide recognized building. I believe over time these investor compared to owner imbalances will fix themselves and the occupying demographic will change. This is also a great example of how drastic real estate environments can be from building to building, even within the same development. It's important to have a knowledgable Realtor on your side when buying.
I hope you found this information regarding Absolute Condo problems useful, it has been discussed on several forums and I've had conversations regarding these issues many times. Having it publicly known helps both other agents who were unaware and you as the consumer. For more information or if you're looking for an expert for your Square One condo needs, do not hesitate to contact me, Ivan Ciraj.