Onyx Condo Address
223 Webb Dr (L5B0E8 / L5B3W4 / L5B0R8)
The luxurious Onyx condo building brings a distinct new style to downtown Square One Mississauga. Chic, modern, elegant design is what sets the Onyx condo apart from every other Square One condo. The Onyx condo features loft suites, a white/black/chocolate colour palette and amazing amenities. Truly a Square One condo masterpiece.
[]
keyboard_arrow_leftPrevious
Nextkeyboard_arrow_right
Onyx Condo – 223 Webb Dr
Search all available listings at this Square One condo
Onyx Condo Quick Summary Table
223 Webb Dr Quick Info Table
223 Webb Dr Quick Facts / Onyx Condo Info Table



223 Webb Dr Quick Facts / Onyx Condo Quick Data

Onyx Condo Builder:
Onyx Condo Number of Units:
223 Webb Dr Number of Floors:
223 Webb Dr Number of Buildings:
Onyx Condo Corp Number:
Onyx Condo Year Built:
Onyx Condo Maintenance Fee:
Onyx Condo Pet Policy:
Davies-Smith
353 Condo Units
36 Floors
1 Tower
PSCC 900
2010
55 Cents/Per Square Foot
Pets Allowed at 223 Webb Dr
Management Company
City Towers Property Management
Management 

905-669-0908

Buy/Sell

hello@ivanre.com
Security
Concierge 

905-273-5131

Rent/Lease 

contact@squareonelife.com
Pets Restricted
This means pets allowed based on specific restrictions which can include type, size, weight, etc.
Included in Maintenance Fee
Central Air Condition / Building Insurance / Parking / Water / Heat
Onyx Condo Visitor Parking
Unlimited daytime visitor parking available. Sign in through the Front Desk Concierge. Residents have unlimited overnight parking passes per month for their guests. Each guest is limited to 3 overnight parking passes per month. Additional passes may be allowed through property management for specific situations. Additional spaces may be rented privately, available spots are usually posted near the mailboxes.
Onyx Condo Elevator Booking
All elevator inquiries are organized via Property Management. Elevator booking is done on a first come, first serve basis through a reservation form. A security deposit of $300 (three-hundred dollars) is required and payable to the condo corporation. Deposit must be via certified cheque, bank draft or money order. Cheque is returned if no damages are present. Availability (Moving or Delivery): Monday > Saturday: 9:00AM – 9:00PM / Sunday: Not Permitted
223 Webb Dr Floorplans
A look at the Onyx Condo Floorplans
Gallery
A look at this Square One condo's common areas and architectural atmosphere
Amenities
Living and recreation features in this Square One condo
The Onyx condo has two floors devoted to recreation and relaxation, including year-round water interaction access, fitness centre with yoga and pilates studio. Stratus,  the Onyx condo's chic and stylish party room and rooftop lounge with outdoor terrace on the 36th floor, overlooks the Mississauga and Toronto skylines. The attention to great design within the Onyx condo is what sets apart this entire amenity experience.
Indoor Pool / Squash Court
Steam Room / Fitness Studio
Hot Tub / Sauna
Strength Gym
Activity Director
Rooftop Lounge
Rooftop Terrace / BBQ
Billiards / Media Room
Recreation Terrace
Party Room / Guest Suites
Wifi Access / Stratus Lounge
Design Sample
Various suite designs and layouts within this Square One condo
Provided is information regarding the population of the selected Square One condo building. This can help deliver a deeper insight into who potential neighbours may be and other lifestyle variables.
Different cultural details are provided for Square One condos as these may impact decision making for newer immigrants or people seeking similar cultural values. Education and income levels help paint an idea of the work types and hours on a generalized basis.
The age demographics assist in categorizing your social groups and also priorities in amenities and features within Square One condominiums.
Schools
Schools within boundary of this Square One condo
Specific Details
Higher level detailed information regarding this Square One condo
Features
General area additions to this Square One condo
Onyx condo has a modern, chic design palette
Onyx condo is composed of glass and steel construction
Sleek hotel inspired lobby entrance at the Onyx condo
Glass doors leading into Onyx condo elevator lobby
Dark theme with strategic use of natural daylight throughout the Onyx condo
The Onyx Condo is downtown Mississauga's trendy building. Many similarities in residents to the popular 560 King St W, Fashion House Condos exist.
Security
Preventative measures and design
24 Hour Concierge at the Onyx condo
Controlled Onyx condo building access
Controlled elevator lobby access with personal keys
Secured parking garage at the Onyx condo structure
Enclosed recreation centre offers maximum privacy at the Onyx condo
Security patrolled premises around the Onyx condo
Living
Onyx condo lifestyle and features
30,000 square feet of recreational amenity space within the Onyx condo
Professional exercise spaces throughout the Onyx condo amenities
Personal fitness plans developed for you by the Onyx Condo Activity Director
Cardio, sauna, steam, pool, yoga, strength, pilates, no need for a gym membership
Sun decks for summer tanning at the Onyx condo
Two guest suites, fully furnished to accommodate overnight Onyx condo visitors
Stratus Lounge outdoor terrace to view vistas of Toronto and Mississauga skylines
Spectacular views from inside the Onyx condo lounge
Private Onyx condo lounge room, kitchen studio, flat screen TV's and Wifi enabled access
Entertain your guests in the ultimate luxury, chic, and timeless setting at the Onyx condo
Enjoy the grandeur of living at a stunning Square One condo in the heart of Mississauga
Suite
Condo unit options and décor
Onyx condo suites range from studio size to 2 bedroom + den units
All Onyx condo residences include balconies
9 foot ceilings in Onyx condo living areas
Penthouse suites located on 34th floor of the Onyx condo
Onyx condo penthouse suites feature 10 foot ceiling in living areas
Loft residences feature ceilings up to 18 feet high
All Onyx condo suites feature open concept design
Onyx Condo Lofts cover entire north face of building up to 34th floor
Onyx Condo Kitchens feature European inspired cabinetry
Porcelain / Ceramic floor tiles
Ceramic back-splash in Onyx condo kitchens
Living room, dining, den offer engineered hardwood floor
Black and white shade ambiance utilized at the Onyx condo
Locale
Surrounding Square One attractions and living
Onyx condo is located in heart of downtown Mississauga
The Onyx condo is steps to Square One Shopping centre
Walk to Living Arts Centre, City Hall, Library
Retail stores at Onyx condo building base
The Onyx condo is steps to YMCA activity centre
Easy access to public transportation from the Onyx condo
The Onyx condo is close to all major highways
Looking forward, the Onyx Condo set the stage and now the luxury approach seems to be a focus with projects such as the M City condos.
Healthy
Progressive design and thinking
The Onyx condo offers superior air quality
Onyx condo suite carpet tested for low VOCs (Volatile Organic Compounds)
Direct exterior venting for all exhaust air from kitchen/baths
Individual Onyx condo unit metering
Low-flow faucets for water conservation throughout suite
Paint tested for low VOCs (Volatile Organic Compounds)
Double-glazed, thermal windows to improve energy efficiency
Energy Star rated appliances in the Onyx condo units
Energy efficient light fixtures in the Onyx condo units
Grass roof helps reduce the Onyx condo's environmental impact
Recycling facilities to promote good disposal etiquette at the Onyx condo
Convenient bicycle station to promote alternative transportation from the Onyx condo
Storm water management system integrated into the Onyx condo
Dynamics
Lifestyle organization and Square One condo details
Luxury
These individuals look for a grand welcome when entering their building. Exceptional service and a sense of royalty envelop the atmosphere of these buildings. Hotel resemblances in the layout remind the occupants of a specific lifestyle.
Modern
Newer, modern architectural designs and ideas form the centre of choice for these individuals. Tasteful design trumps overall space and a well thought out building design is of utmost importance.
Social
This group enjoys interacting with fellow residents. Amenities play a huge role as well as social gathering places such as terraces. A well designed, modern focus helps round out these buildings.
Young Professional
Young professionals and usually first time buyers. These individuals look for like minded residents, excellent amenities and design aspects which suit their modern lifestyle.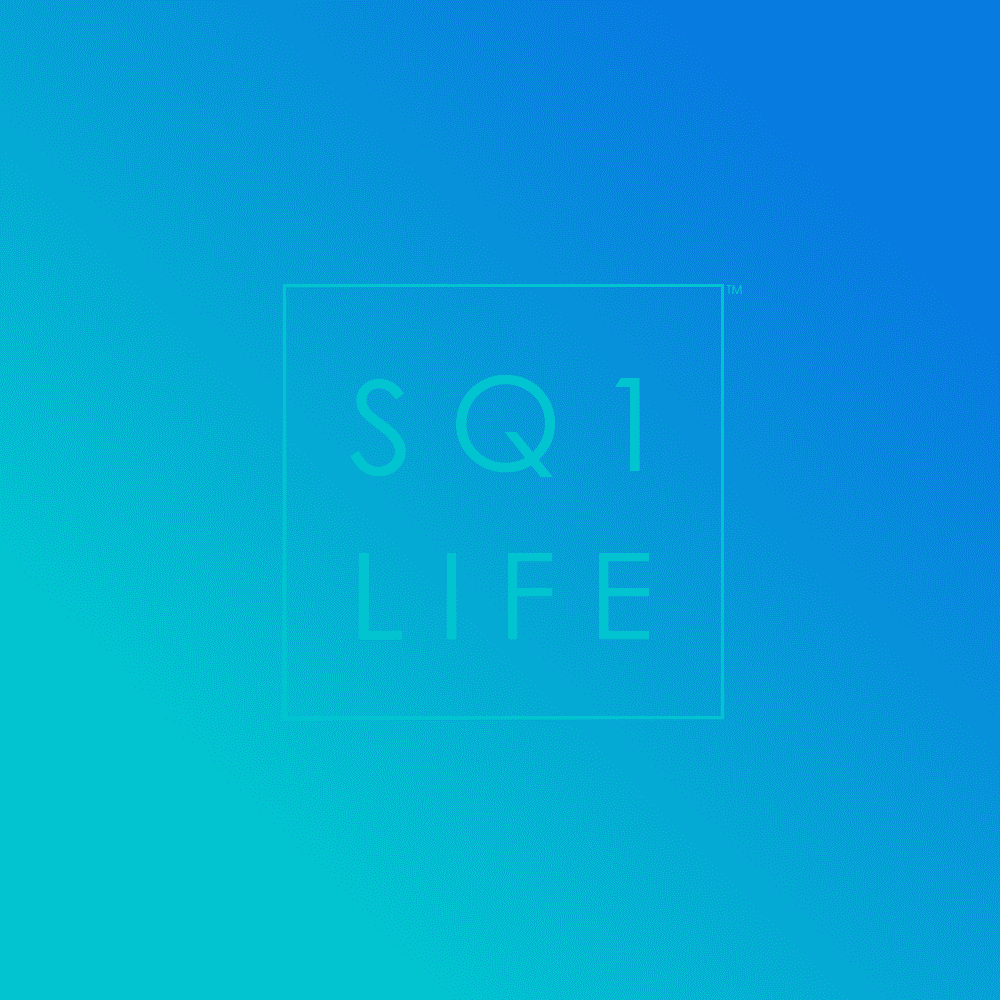 Mississauga Condos Request
SquareOneLIFE is built and operated by IVAN Real Estate. Request all available listings for this Square One condo via the form provided or simply use it to send in a custom request. Using IVAN Real Estate ensures you get professional, sophisticated and trusted services for all of your real estate needs.
[]
keyboard_arrow_leftPrevious
Nextkeyboard_arrow_right