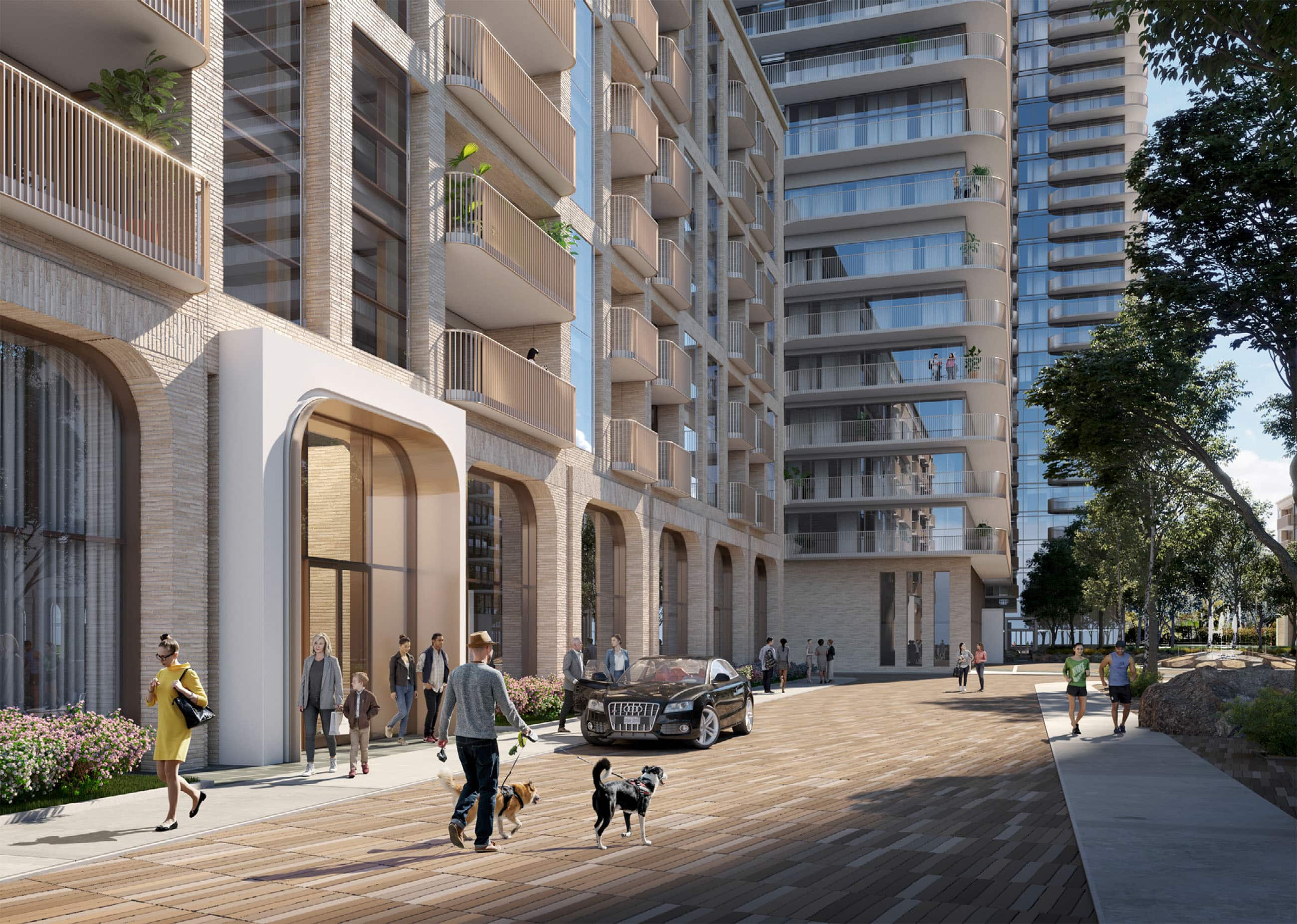 New Condos at 3085 Hurontario St, Mississauga in Cooksville
3085 Hurontario St, Mississauga is a new condo project for sale that aims to bring a contemporary new selection of residential and commercial units to this growing section of Cooksville. Consisting of three towers, the 3085 Hurontario St condos combine public communal spaces with stylish podium designs and towers that craft an integrated community within an accessible location. Situated along the Hurontario LRT corridor, these Mississauga condos for sale are also within walking distance to the Cooksville GO Station providing a wide assortment of public transportation options for residents.
The existing structure on the land consists of a commercial and retail plaza with a parking garage structure. Although the current use provides convenience, it doesn't make the best density use of the prime location. With the 3085 Hurontario St condos project, this property will house residential options within the rising towers, giving residents nice views of the Lake, distant skylines and the surrounding urban architecture including the GO Station parking structure which is architecturally significant in relation to its functional purpose. Not only will these Mississauga condos include condominium units in the towers, but podium level options will include townhomes giving a higher flexibility in floorplan options to suit various lifestyles.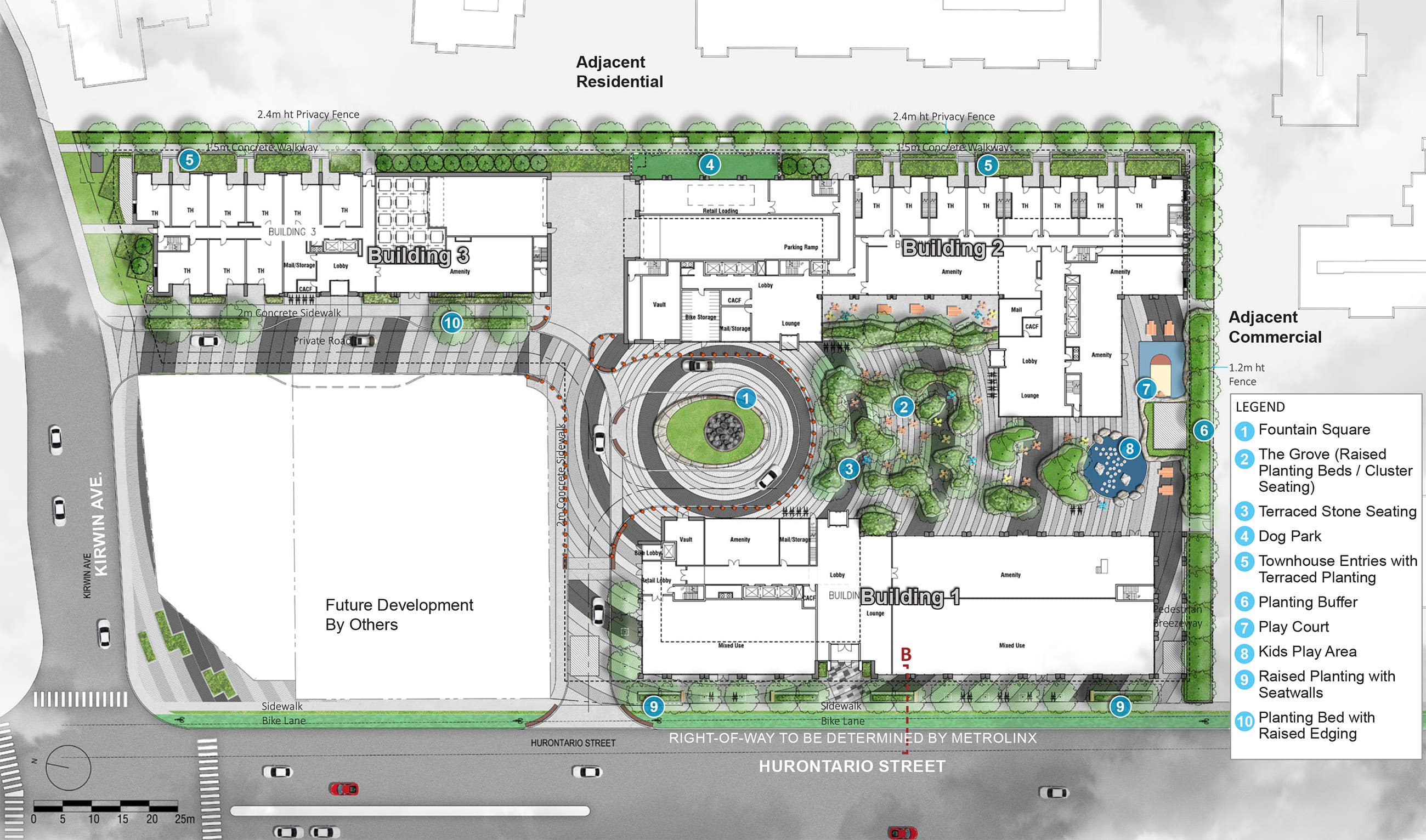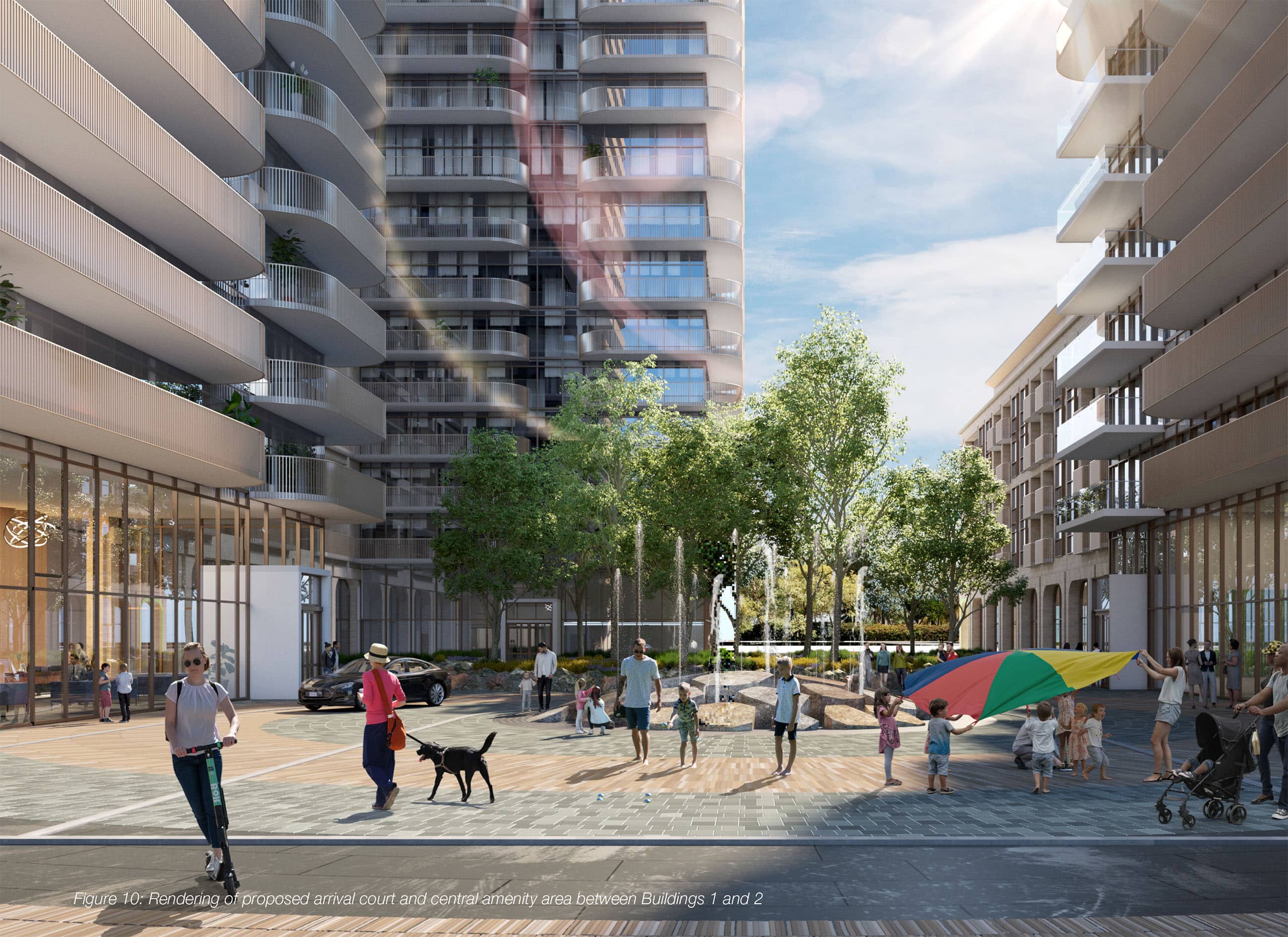 Mississauga and Cooksville Condos
3085 Hurontario Street is located just South of Kirwin Ave and Hurontario St. This location places you close to other new residential projects such as 45 Agnes St, Artform and Arte which shows strong growth an density increases for the area. Typically when a community starts seeing these levels of investment, it drives value and population growth which benefits local businesses and also adds demand for more public and green spaces. This benefits everyone and increases community safety while bringing a prime location area into a new era of growth. The 3085 Hurontario St condos for sale are the largest composition of properties for the area at time of publishing.
Having three separate building structures allows for a central communal area which adds pedestrian space and a safe zone for children and families to enjoy the outdoors right outside their doorstep. This is further enhanced by having amenities within the buildings as well for the colder months. Having two entry points from both Hurontario St and Kirwin Ave allows for traffic flow and seamless integration into the area. The building heights are planned to be 30, 33 and 35 floors tall providing ample height to give units nice, open views.
The exterior architecture uses light coloured brick which gives it a distinctively urban design while still maintaining a modern and contemporary flair with usage of lighter colours. This design scheme also steps away from the typical concrete and glass combination of materials. The further integration of retail and commercial space allows for added convenience by reducing the distance from residential space and useful commercial/retail space. The 3085 Hurontario St project is near the Dundas Connects public transit corridor and is within the Vision Cooksville area which focuses on generating a great quality neighbourhood to call home.