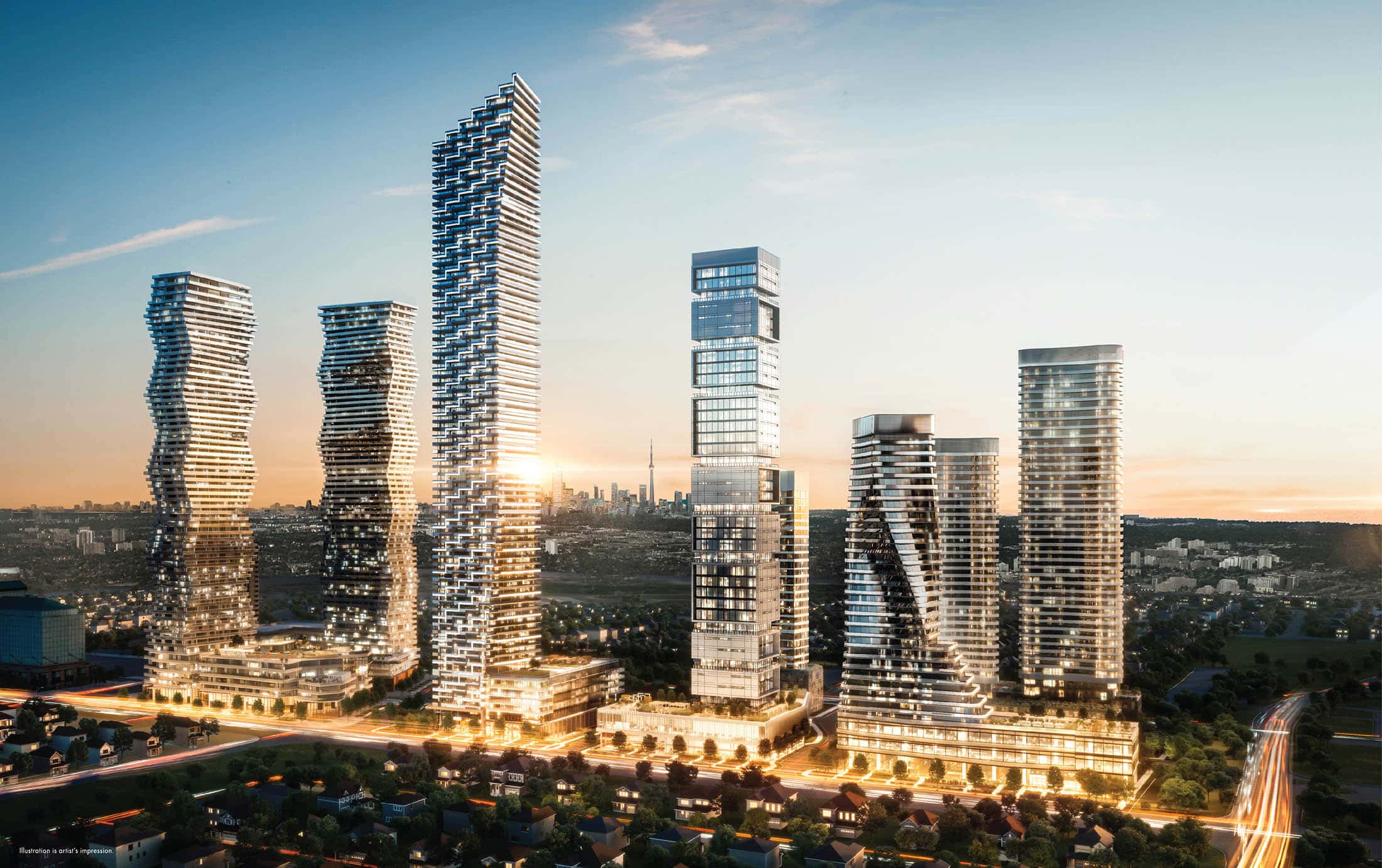 The M City Condos Mississauga are being launched in the coming while. M City Condos Phase One details have been received and profiled via this link. These new Square One Condos will offer stunning, modern condominiums right in Downtown Mississauga. Fill out the form below to be added to our M City Condos Mississauga interest list and you'll be notified as soon as pricing and further details are released for M City. The M3 Condos are now the latest phase in this development.
[]
keyboard_arrow_leftPrevious
Nextkeyboard_arrow_right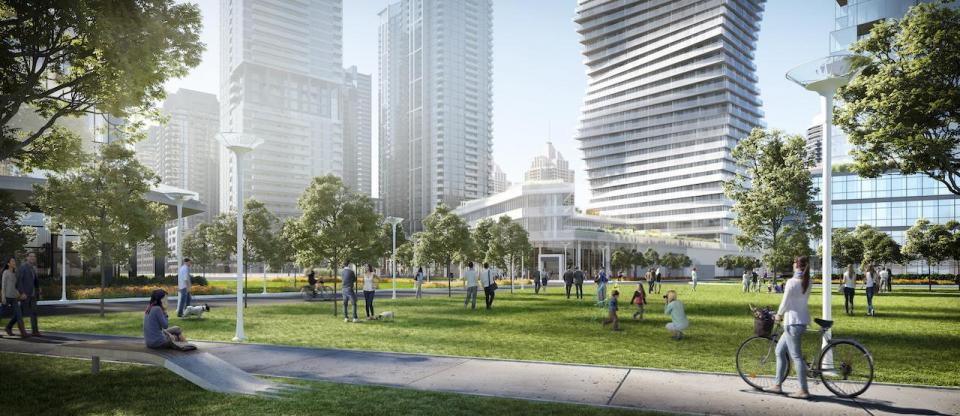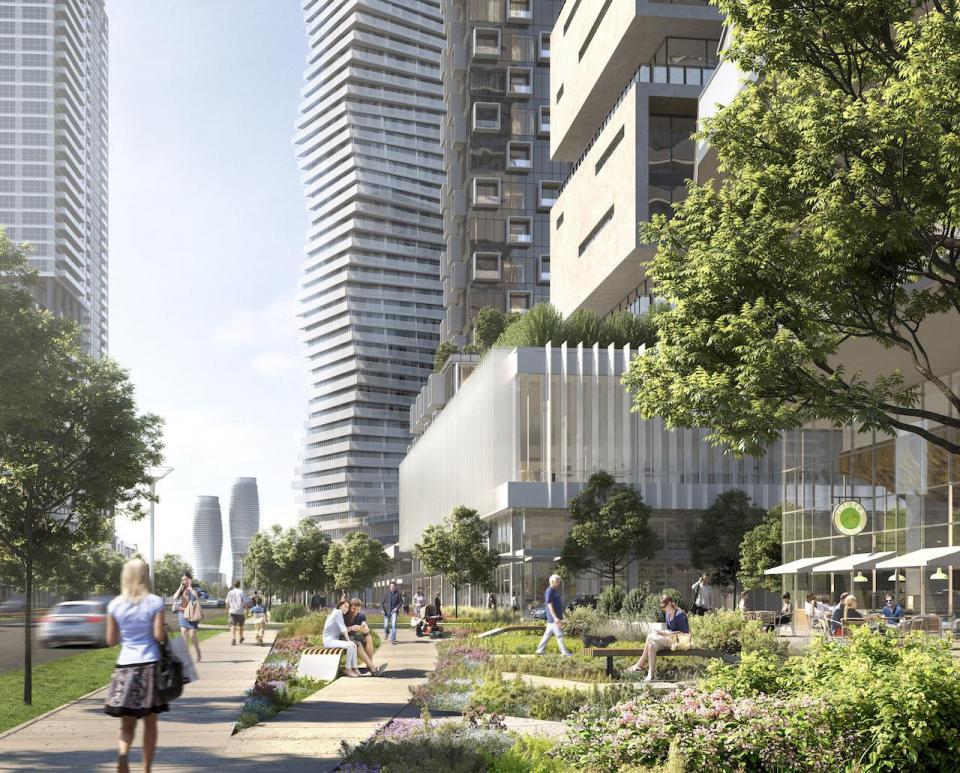 The M City Condos Square One are slated to begin construction in late 2017 or early 2018. The first phase launch will include approximately 700 units with the total count expected to be around 6500 units, similar to Amacon's Parkside Village Project. The Exchange District Condos Mississauga project is another large scale, multi-tower project being developed by anotjher reputable buidler, Camrost-Felcorp. With a wide range in prices, from ~$250,000 to over $~750,000, the M City Mississauga project will have a selection for all sorts of resident requirements. Rogers Real Estate Development Inc is behind the project and the focus will be on architecturally striking condos to add to downtown Missisauga's growing skyline. Contact us at SquareOneLIFE for further details and launch information for the M City Condos Mississauga. The entire downtown Mississauga condominium development will cost approximately $1.5 billion and will be a multi-year, multi-phase project. The sales centre is currently under construction so initial sales can be expected to commence soon. Location will be within the large plot of land at Burnhamthorpe Rd W and Confederation, bordered to the west by Pinnacle International's Grand Park and Grand Park 2 projects. These new Square One condos will have portions that focus on higher end, luxury imbued units which will provide a new product set for more higher end living in the core of Canada's sixth largest city.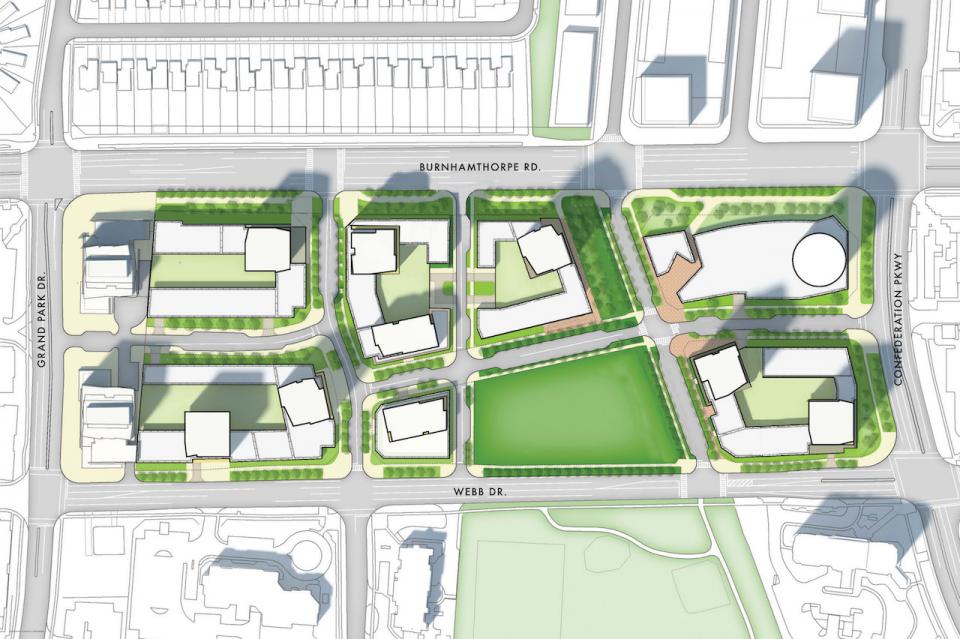 The M City Condos are expected to begin sales in earl 2017 with construction slated to begin near the end of the year. With a focus on nature and contemporary design, fused together, the M City Condos Mississauga will be simply stunning.
Interested in selling your Square One Condo? Take a look at some of the marketing we do for our clients: