Square One Condos in 2014 – Financials & Development
2014 is nearly over and it has been a transformational year for the Square One, downtown Mississauga condo market. This article will take a look at exactly what has occurred to the Square One condos real estate environment over the course of the year, how it compares to previous years and what we can expect in the future. With such a broad canvas available in Mississauga's city centre, a dynamic city fuelled by arts, culture and constant growth, the possibilities are limitless.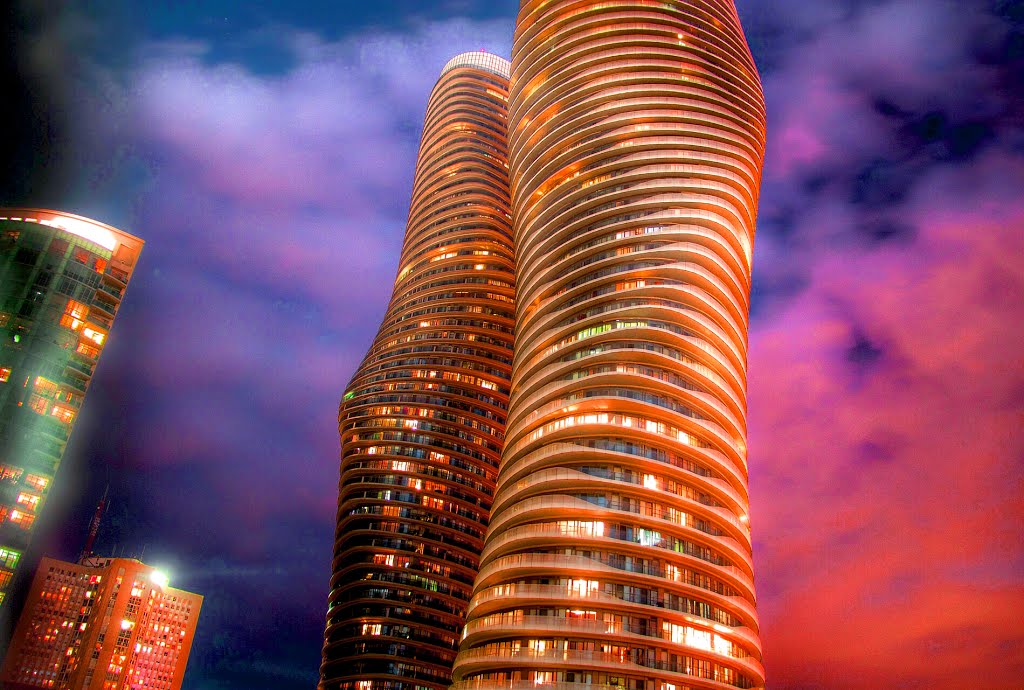 2014 was a monumental year for Mississauga. After 36 years of serving as Mississauga's mayor, Hazel McCallion has been replaced by Bonnie Crombie, the next visionary who will guide Mississauga into the future. With this transition there are many projects and ideas especially for the Square One condos area which will be put into motion within the coming years. This will impact both the status of our city and also the Square One condos real estate market. Before jumping into these future discussions lets take a look at the past few years in regards to how the Square One condos market has been performing.
Financial
Looking back at a few years ago there were many talks about a condo market crash, especially in Toronto, however several years later looking back, nothing like this has transpired. There are several reasons behind why this ill fated prediction didn't occur (yet), especially in the Square One condos area. The first is simply due to supply and demand. There is an annual immigration rate of approximately 100,000 new residents to the Greater Toronto Area (GTA) which fuels the demand for new housing. As detached home prices have grown substantially, many of these new people require lower price point living options, which Square One condos provide.
There is also an element of futurism and a change of living habits. As time constraints and constant connection to the pulse of what's happening around us grows through smartphones and technology, there is less time to allow the mind to focus on what used to be relevant items. Having to mow the lawn, repair the exterior of homes, etc. These are all still prevalent, but slowly diminishing as the new generation enters a preferred method of "carefree" living offered by condominiums, including square one condos. Therefore a combination of preferred living format, with a consistent demand and a balanced supply level has lead to a gradual increase in prices as is expected with the rate of overall inflation, but no crash. The government has also played a key role in keeping financial items from spiralling uncontrollably through the mortgage restrictions put into place this summer.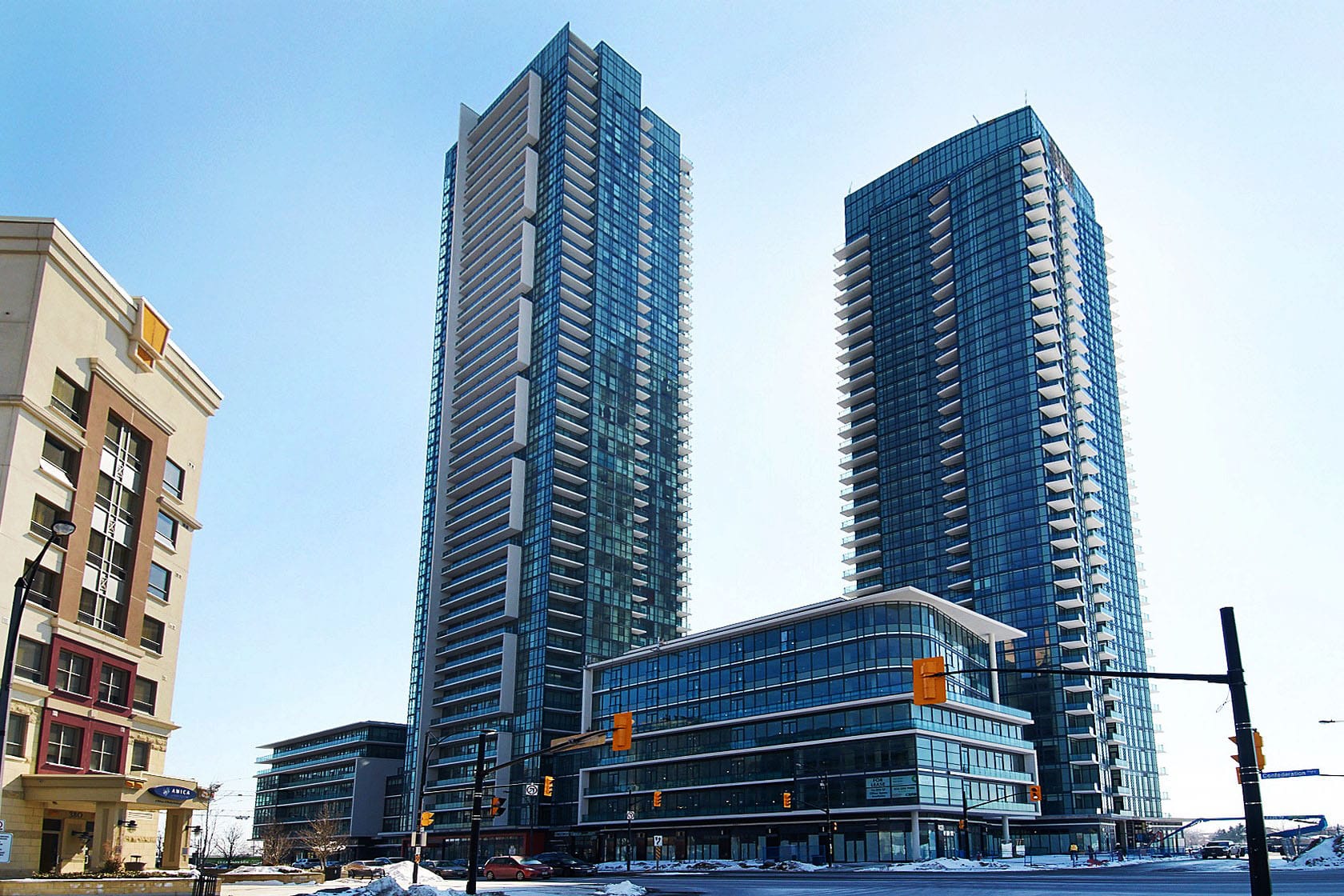 We now also have extremely low interest rates, making money quite "cheap" allowing for greater amounts of leverage by investors and therefore providing more rental options in the form of owner landlords and tenants. Combined with the rise in purchase prices, many people have opted to rent and the availability of investor condos with tenants has provided the Square One condos market with a perfect blend of supply and demand. Comparing the charts below over the course of the past 3 years shows a fairly steady price point across all Square One condo formats. These are all from Q3 periods but even when looking at all quarters, the year over year growth is consistent. Many people then begin to ask how far can prices of Square One condos increase? Well when compared to the Toronto market, Square One condos are still about 30% less expensive. The key thing to take away from this is that this allows for substantial price growth as both the development, status and quality of Mississauga improves constantly. The increase of prices in the future given a consistent economic situation is then inevitable; making this a perfect environment for investment via capital gains.
Therefore just like with the rest of the Greater Toronto Area, the Square One condos are experiencing a gradual price increase as is expected. With places like New York being 72% more expensive than Mississauga when it comes to price per square foot for the condo market, we have plenty of room in our price ceiling. This is given that the growth of Mississauga justifies prices reaching such levels (this won't happen for a long time).
As previously mentioned, many Square One condos are being purchased by investors and then rented out to tenants. This is partly due to the affordable rental prices provided by Square One condos while also being modern and ideally located in this metropolitan hub. This modernism is exemplified by the fact that every Square One condo built after 2004 features an excellent focus on unique architecture, great amenities and a focus on adding a memorable and unique work of art to downtown Mississauga as opposed to simply another building. The below charts again compare Q3 data for the past several years in terms of units rented in the different parts of the Greater Toronto Area, Square One and Mississauga included. I'm using Q3 here because it is the latest available data for 2014. Expanding to the other quarters it is clear that there is a linear growth in this category just like with overall condo prices. These are all signs of a healthy condo market which will continue to sustain itself as long as supply does not outnumber demand and the current balanced economic conditions do not begin to fall apart due to over-lending or exterior factors.
Development
As shown by the statistics and information above and across the web from trusted sources, Square One condos are a viable option for both investment and living. Prices are increasing and there don't appear to be any real threats in the foreseeable future for this real estate market. Another item that has been prevalent throughout 2014 is the construction of new Square One condos. Whereas 2013 was filled with announcements of new projects, 2014 has seen them come to fruition. Parkside Village Mississauga is a major new addition that is really bringing life and helping expand the downtown core westward. The latest condominium building in this project to be completed is the Park Residences condo that was just wrapped up fully this summer. Even further west is the Grand Park project which had the first tower finished this year and is now moving into Pinnacle Grand Park 2 which should begin construction soon. This is expanding the city-centre area into the West with plenty of land still available for iconic projects.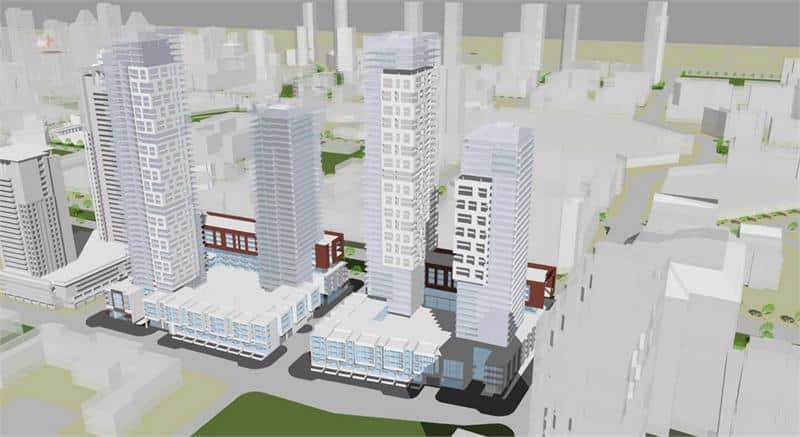 A major turning point is also happening for downtown Mississauga as a representation on the global scale and within the Greater Toronto Area. With the Downtown 21 Plan the space immediately surrounding Square One Shopping Centre will become filled with amenities, park space, pedestrian friendly spaces and retail heaven. Combining this with the branding of luxury currently being marketed by the Holt Renfrew Flagship addition and Mississauga is quickly becoming the iconic staple of modernism and luxury. With our newly elected mayor ready to take the wheel, everything is perfectly in place to move forward in 2015.
To look back upon 2014 we see a great year for Square One condos and Mississauga as a whole. Plenty of concepts came to life, we took a monumental step in electing a new leader after nearly four decades of having the runner up for World Mayor 2005. Our financial state as a city is solid and our list of possible future visions is constantly growing. On a different note this website and resource was also born to help people learn about downtown Mississauga and provide professional real estate services for Square One condos. With 2015 just a few weeks away we can feel good about the healthy financial state of the Square One condos market, the positive outlooks and the excitement of the bright future to come for this city.