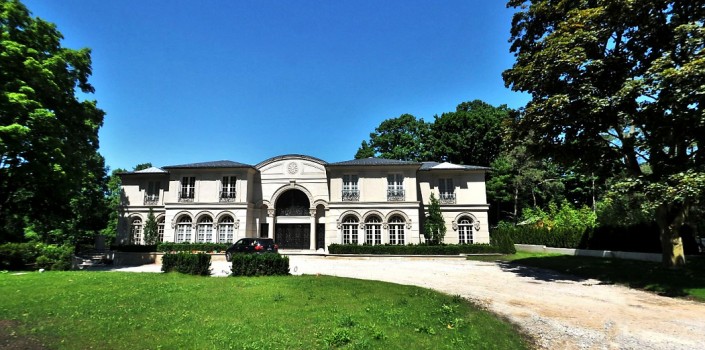 Bored of Condos? Meet Ferris Rafauli
Ferris Rafauli is an influential and extremely successful ultra luxury home designer/builder within Oakville and the surrounding locales. This piece is one of many profiles which I'll be writing that delves into the works and inspirations behind the people really making an impact on the local custom home construction field.
If you feel like taking a break from condos and wish to look at some nice homes you're in luck. I've just profiled one of the leaders in luxury home building, Ferris Rafauli. The full article can be found on the Ivan Real Estate website, the creators of SquareOneLIFE. These designer profiles are being created to help showcase individuals who are taking Ontario home building to another level. They are maintaining quality, unique design and are pushing forward the envelope of creative architecture.