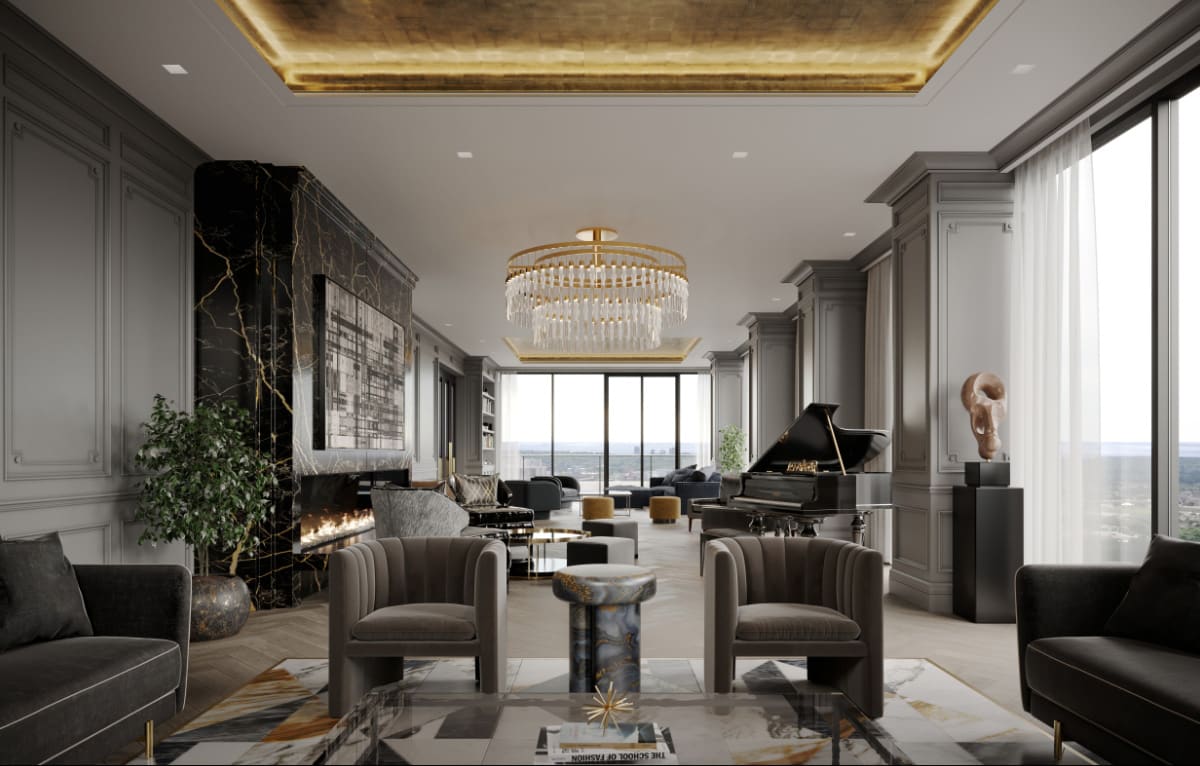 Exchange District 3 Legacy Collection and Penthouses
EX3, the third tower in Mississauga's Exchange District condos introduces the rare luxury EX3 Legacy Collection. These upscale downtown Mississauga condos for sale are located between floors 61-66 with the Upper Penthouse on the 66th floor. The EX3 Legacy Collection has its own private elevator lobby separate from the rest of the residential units in this Square One condo.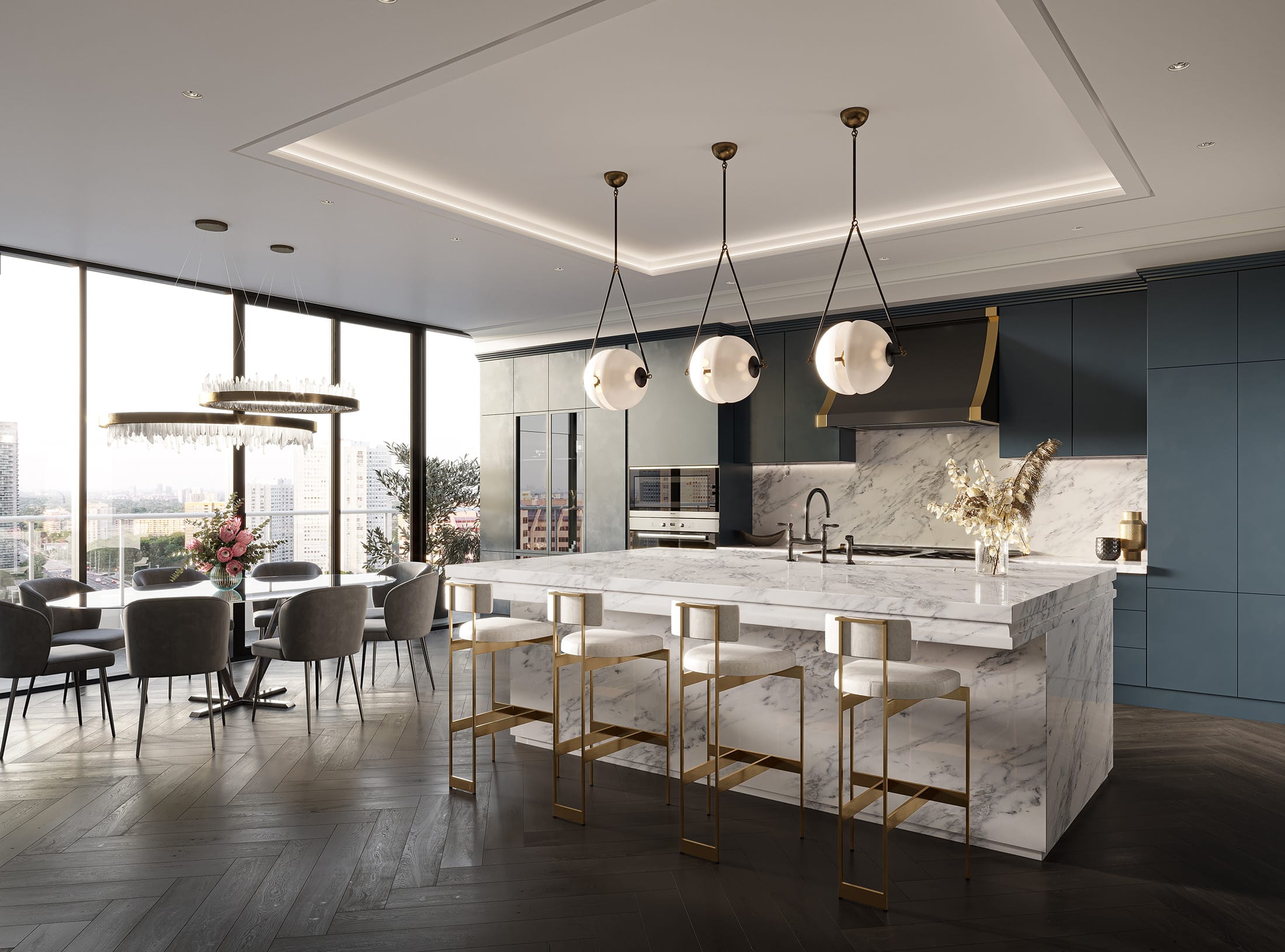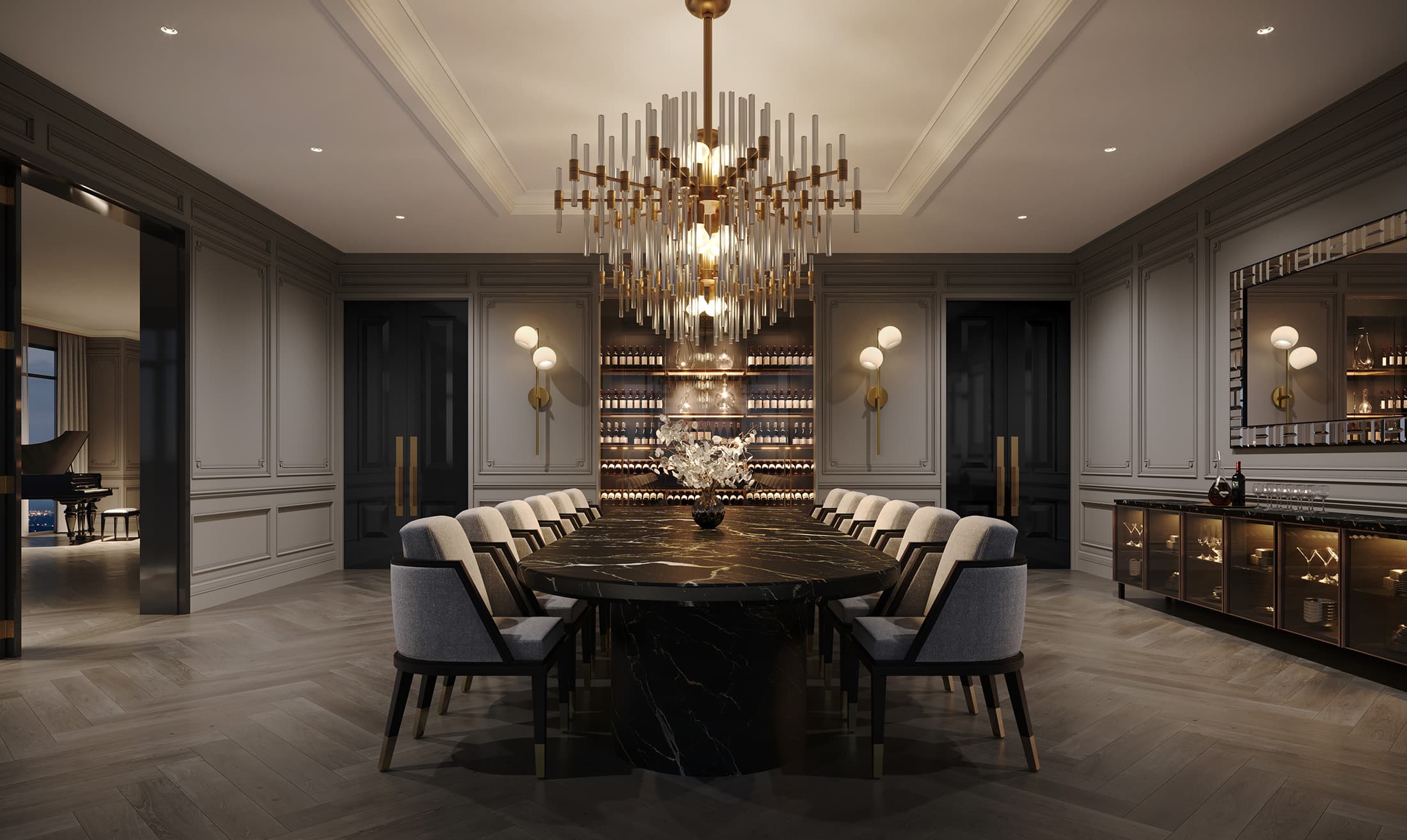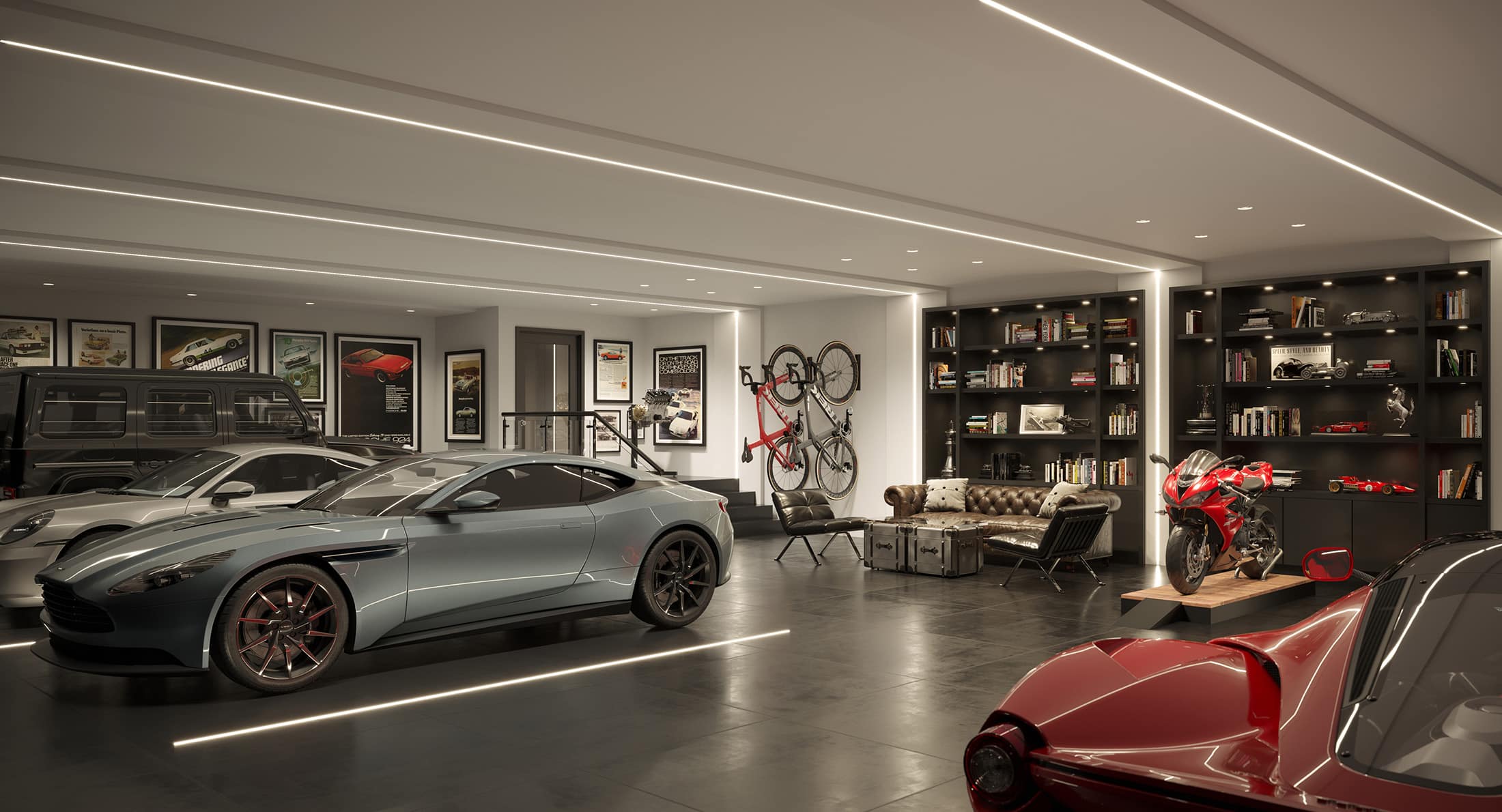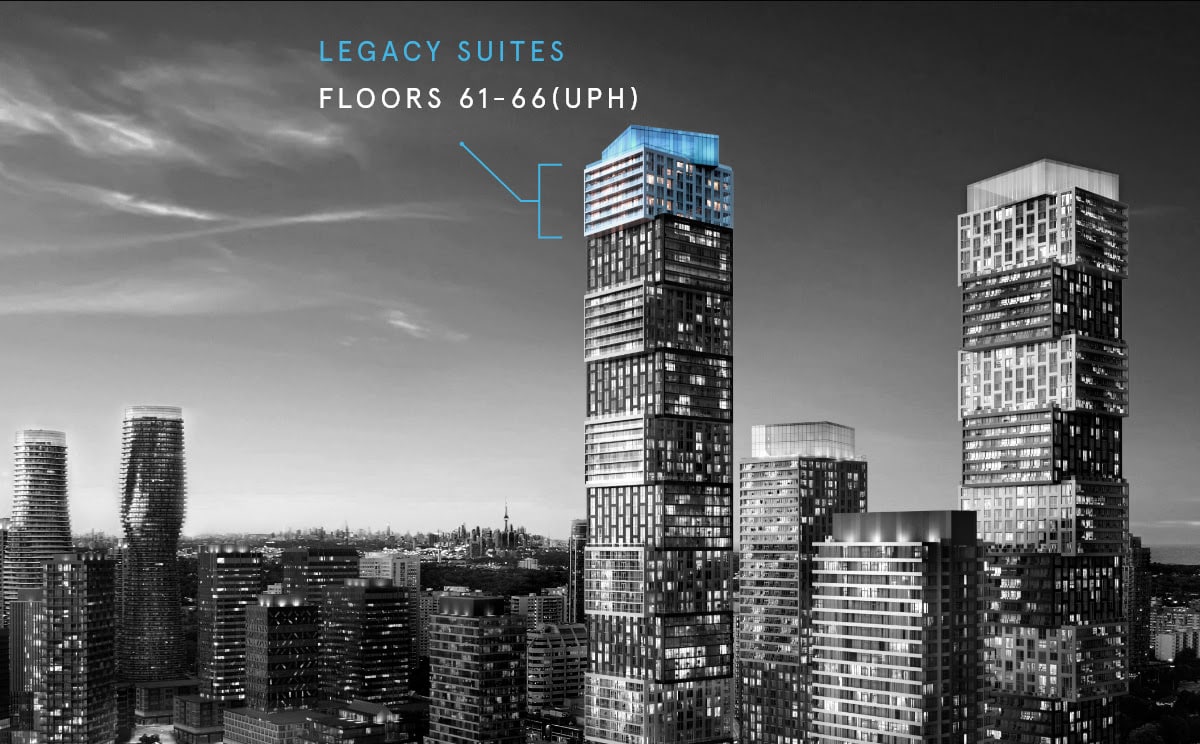 Exchange District Penthouses
EX3 is the tallest tower in the Exchange District community, recognized by the blue volume light at the top of the Mississauga condo. The EX3 Legacy Collection for sale include floorplans ranging from approximately 1,400 Sqft to 9,000 Sqft (130 Sqm to 836 Sqm) for the Upper Penthouse suite. A luxury Mississauga condo unit of 9,000 Sqft is unheard of in existing condominiums. The Exchange District 3 Legacy Collection has starting prices of approximately $2 Million.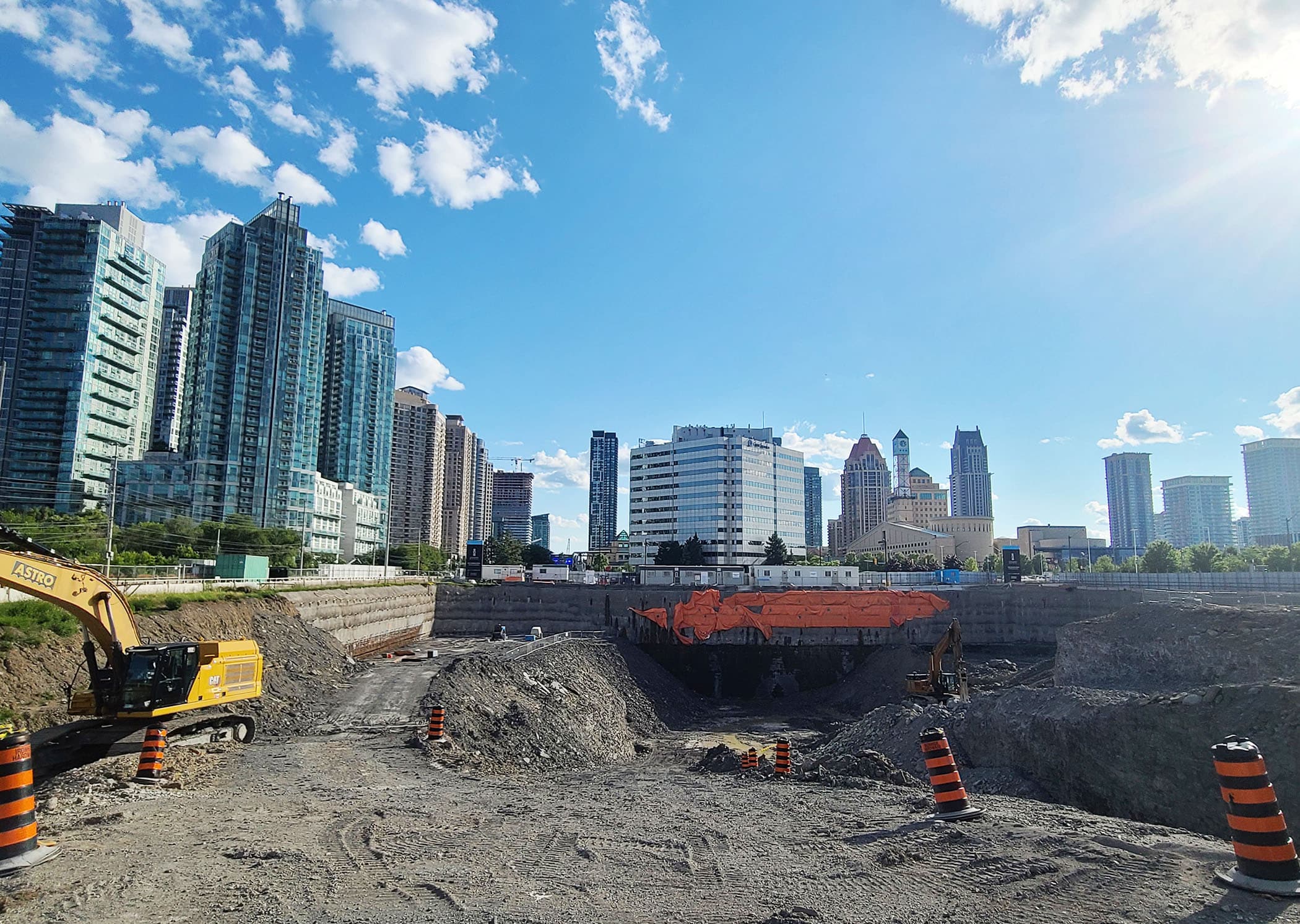 The EX3 Legacy Collection offers up to 10 foot (3.04 meters) ceilings giving the layouts a spacious and grand atmosphere. Luxury finishes will be applied to these upscale Square One condos taking influence from Camrost Felcorp's downtown Toronto developments.
Construction for EX3 and the Exchange District is well underway with excavation for the Geothermal system being one of the components currently underway at time of article publishing. The fourth tower within the community will include a boutique oriented hotel while EX2 has a top floor restaurant, a first for the area, giving spectacular views for those dining there. This location is right next to Square One Shopping Centre and in particular the luxury wing, giving a truly high end ambiance to the community.