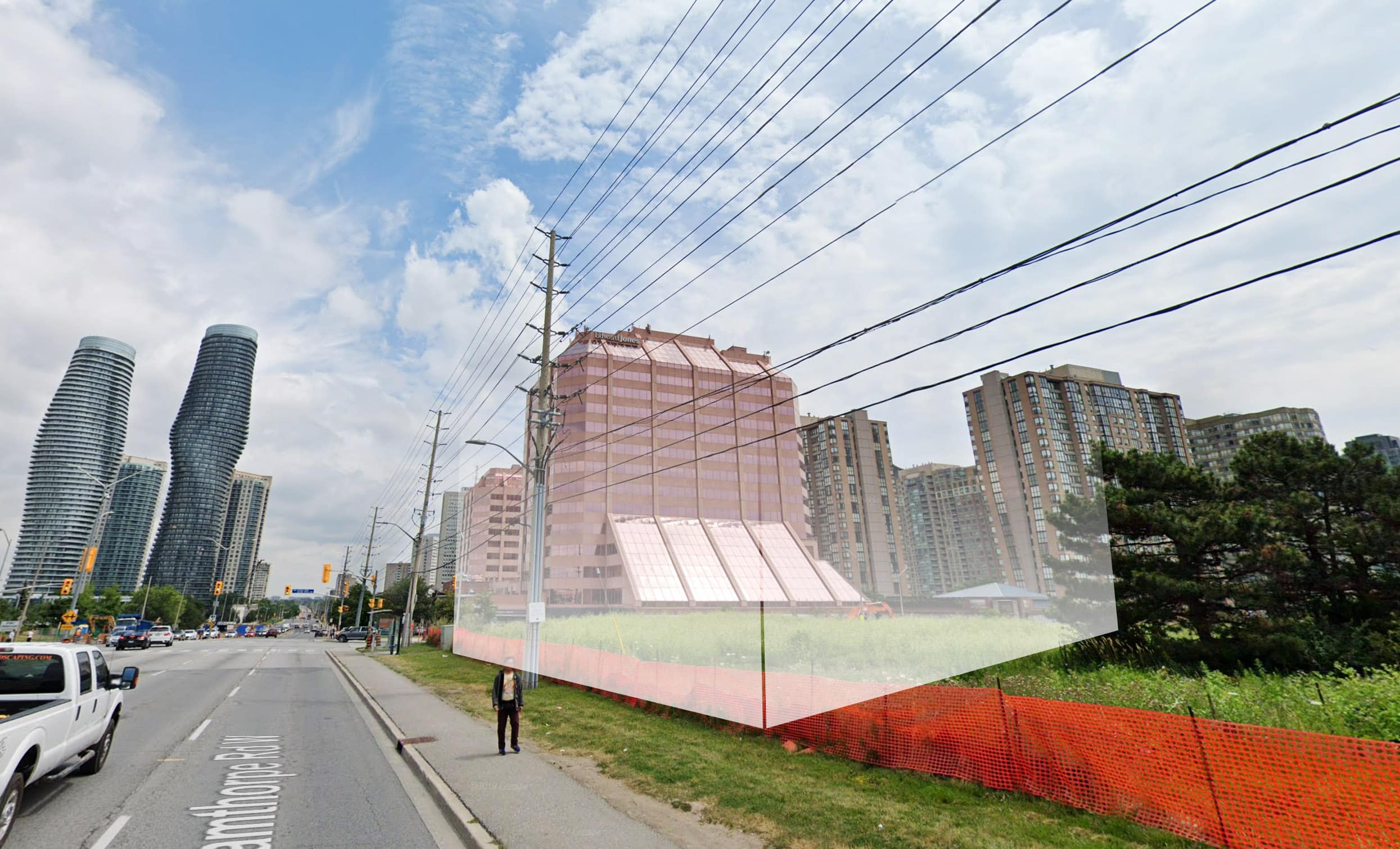 3672 Kariya Dr Condos Mississauga
The condos at 3672 Kariya Dr, known as the Southlands Condos Mississauga are located across from Square One Mall and beside the beautiful Kariya Park at the Burnhamthorpe Rd W and Kariya Dr intersection in the downtown core. Permits for a single storey sales centre are currently underway with specific details about the development to be released. The previous plans for the site included the Tempo Condos. This exciting redevelopment of 3672 Kariya Drive in Square One will add residential space in the currently undeveloped lot in this prime downtown Mississauga location. The 3672 Kariya Dr condos will benefit from the Hurontario LRT system and the large scale Downtown 21 plan set out for Mississauga's City Centre area.
Exchange District Condos
Exchange District is another exciting community with the Square One condos marketplace. Consisting of 4 towers, the Exchange District condos for sale by Camfrost Felcorp are focusing on bringing truly modern, urban lifestyle experiences to the area. Using striking exterior designs with large rectangular volumes that illuminate themselves over the city skyline ensures this development will stand out in the skyline. The existing building at 150 City Centre Dr is one of the first buildings constructed in the Square One area and is currently under demolition to allow for the construction of the Exchange District and EX2 condos. For projects located further South near Lakeview and Port Credit, you can look at the Lakeview DXE Club Condos by Vandyk or Tanu and Westport by Edenshaw.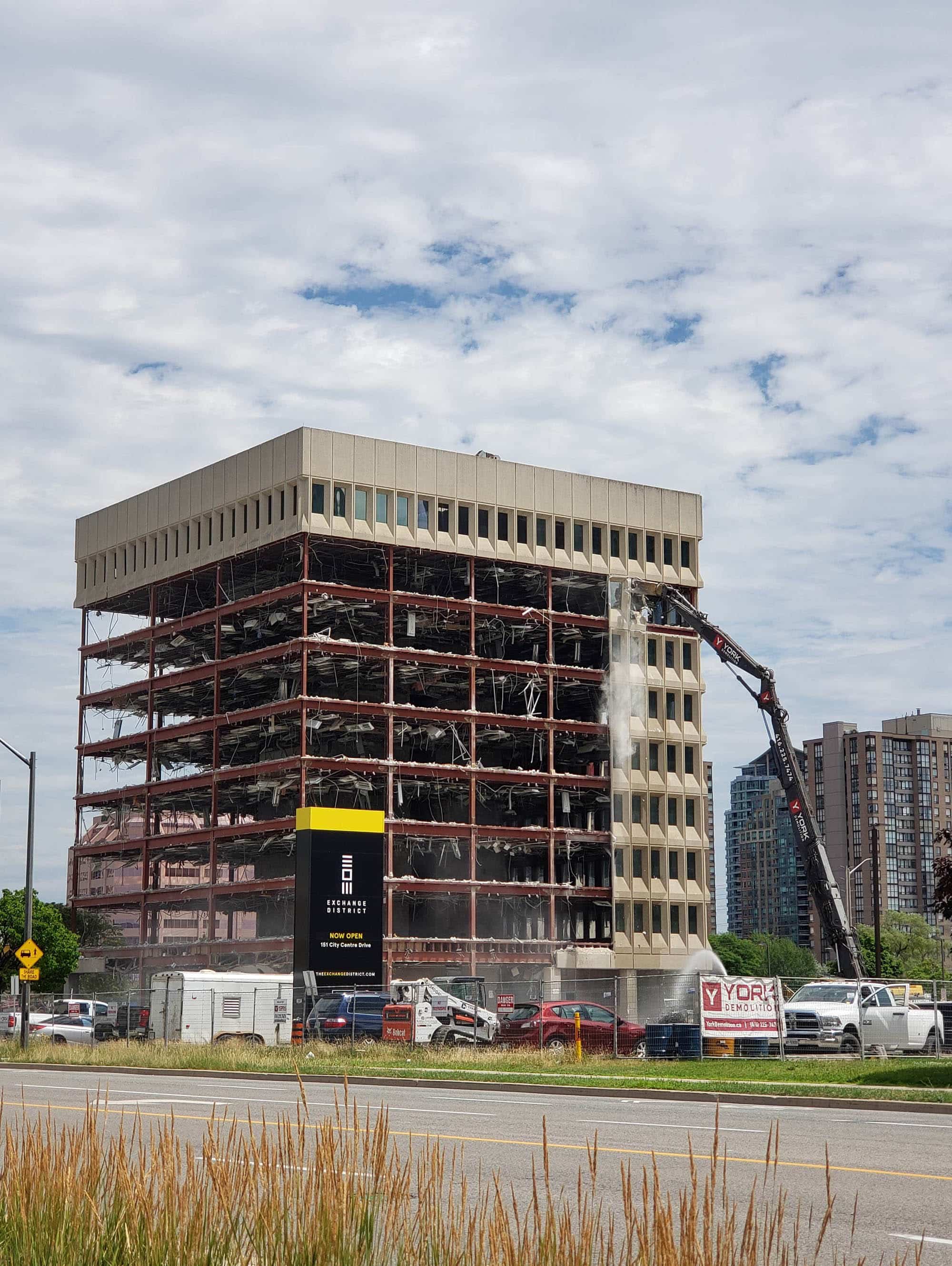 The Exchange District condominiums have units available for sale with interior design finishes that exude contemporary perfection. The location places this project in the core of the growing Downtown 21 plan for Mississauga that will see plenty of other larger scale developments complimenting this one such as the Square One District and M CITY among others.
M CITY and M3 Condos
M CITY is characterized by the sheer scale of this futuristic project. Located in downtown Mississauga, the 8 tower project will add 2 acres of green park space, as well as plenty of modern community spaces for residents, dog walkers and locals to enjoy. M CITY currently has availability in the third tower of the project, the M3 Condos which will rise 81 storeys over Square One and are already under construction. The project's development has been moving quickly due to the quality workmanship and efficiency of the builder, Urban Capital. Residents at M CITY can expect simply amazing views and the timeless architectural design that will stand out in Mississauga.