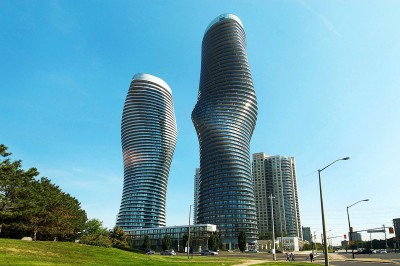 The Marilyn Monroe Condos were designed to bring Mississauga world wide recognition. The architecture of the structures is completely unique and has been hailed with numerous awards and accolades. To preface this article about Absolute Condo problems let me cover some technical aspects. The entire "Absolute Community" is composed of five separate condo towers.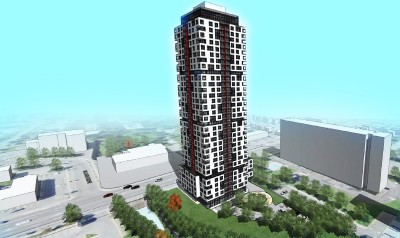 The Higher Living Condos are another addition to Mississauga's Cooksville neighbourhood. Situated south of the main downtown core of Square One, this area is starting to really pick up. Originally it was believed Cooksville would become the centrepiece of Mississauga's downtown but it didn't turn out that way. Matas Group, the people behind the Maze Condos are starting to bring modern life to this neighbourhood.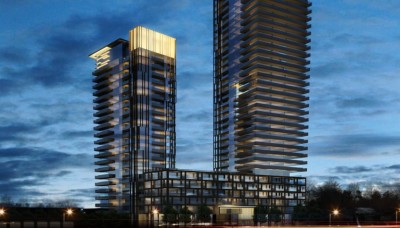 The Gordon Woods Condos are a proposed high-rise condominium development located in Mississauga. Centred at 2130 Hurontario St they are relatively south of the main downtown Square One core. Just steps away lies the exclusive luxury neighbourhood of Gordon Woods which is home to top designers like David Small.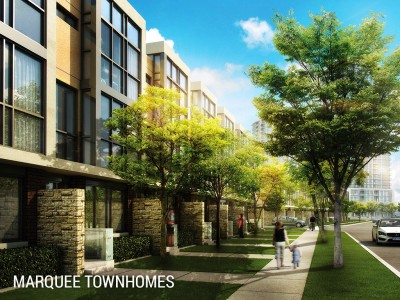 Summer is coming and so are the Marquee Townhomes. Part of Pinnacle Uptown, these contemporary residences will offer an excellent choice for people looking to live close to Square One but not right in the heart of busy downtown. They'll be located at the intersection of Eglinton Ave and Hurontario St.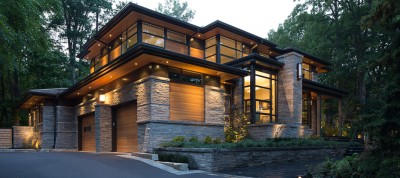 David Small Designs has become one of the GTA's dominant architectural firms. Projects now adorn multiple cities including Mississauga, Oakville and Burlington with more being planned each consecutive year. I've started profiling successful design firms to help bring attention to key players who are setting the standard for high end home construction in our neighbourhoods.David Small Designs is right there in the top tier.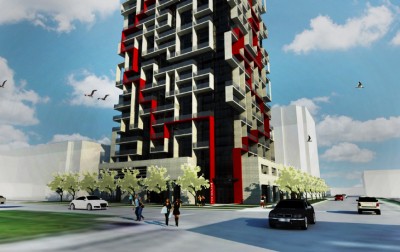 The Maze Condos are about to become Mississauga's latest architectural marvel. Located right beside the central intersection of Hurontario St and Dundas St W, these condominiums will bring a much needed refreshment to the area.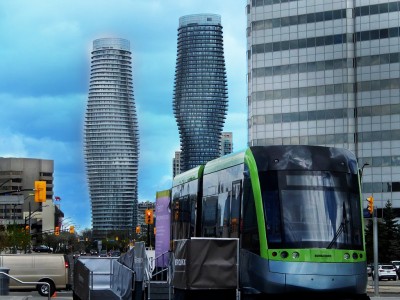 Mississauga has approved and is beginning to integrate a vital new Mississauga LRT system. This will eventually run both along Burnhamthorpe Road and Hurontario Street. The Hurontario Street plans are the ones set in motion whereas the other line is still theorizing. This is a long term project being incorporated in tandem with the Downtown 21 Mississauga plan.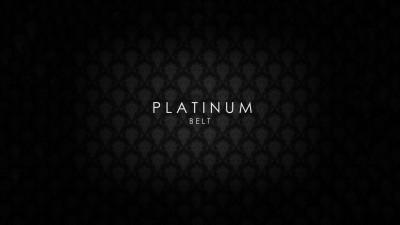 This article is the culmination of some theorizing I've recently been doing. It stemmed from several different factors and needs which I'll be outlining. First I'll explain exactly what the "Platinum Belt" is.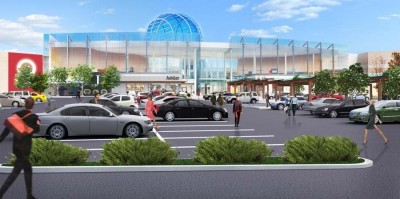 Mississauga is entering an age of renaissance. The Erin Mills renovation is just the latest facet forging the city's new image. Although this isn't happening in the Square One area of Mississauga, the Erin Mills neighbourhood has all the elements in place to become the city's secondary "downtown".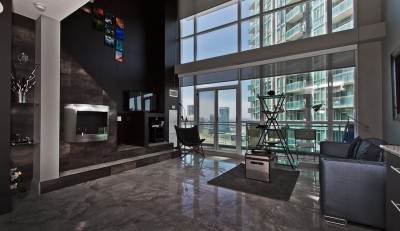 A loft is characterized by its open concept, two story design and has grown drastically in popularity within the past several years. Mississauga lofts were unheard of until recent years although one classic condo building did introduce them back in 1983.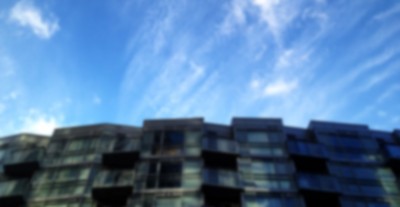 I am asked this question quite often, and really there is no single definite answer as to why you should buy a square one condo. Rather there are several factors which come into play and combined, form a strong argument.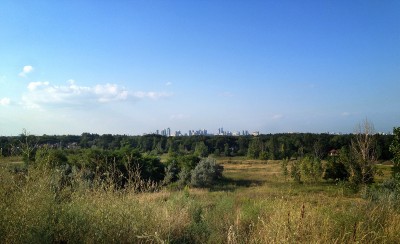 Let me start this by saying the Downtown 21 Mississauga project is the biggest step forward in Mississauga's history as a city. It will completely change the downtown layout and vision of what Mississauga can become. Gone will be the days of our city centre being a collection of meadows and parking lots.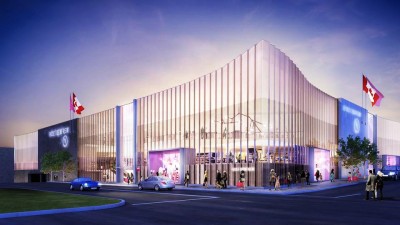 Holt Renfrew Square One is the spectacular new addition to the Holt Renfrew brand. The luxury retailer is opening its flagship store right in the heart of downtown Mississauga. Square One Mall has just completed an $84 million renovation upgrading the interior sections of the mall.
Parkside Village Mississauga is a grand new development built by Amacon. Parkside Village aims to transform the face of downtown Mississauga in a positive way, ushering it into the future of urban living. The concept utilized within this development is known as an "Urban Village" The idea was recently implemented in Toronto's Concord Cityplace project and is becoming the trend for large scale city expansion.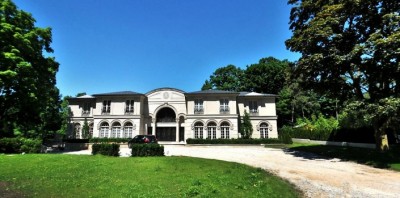 Ferris Rafauli is an influential and extremely successful ultra luxury home designer/builder within Oakville and the surrounding locales. This piece is one of many profiles which I'll be writing that delves into the works and inspirations behind the people really making an impact on the local custom home construction field. If you feel like taking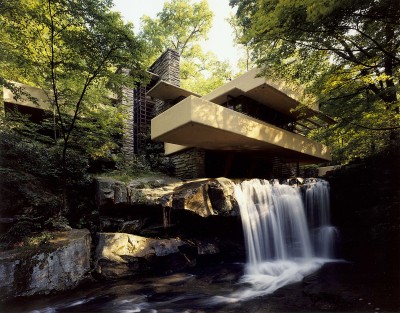 Frank Lloyd Wright, we constantly see the name referenced in design materials, advertising and real estate. The "Frank Lloyd Wright inspired" saying has become a commonplace term amongst architects and designers mostly because a lot of the contemporary architecture we see now was originally derived from ideas instilled by this man.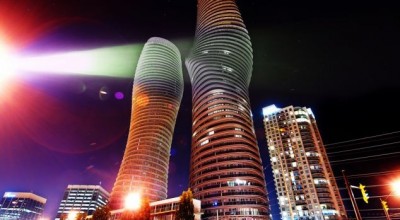 Toronto has the CN Tower, Niagara has the falls, and now Mississauga has a world class feature to add to its growing list of distinct attractions. The Absolute World Towers, also nicknamed the Marilyn Monroe towers due to their curves were completed in 2011 and add a very unique new feature to the Mississauga skyline. They are now the tallest free standing structures in Mississauga
Welcome to your ultimate information source for Square One condos in Mississauga.
SquareOneLIFE was developed and created by Ivan Ciraj to help provide the most succinct and rich resource for Square One condos in downtown Mississauga. In today's internet driven age it is important for people to be able to access key information easily and quickly. SquareOneLIFE offers this by featuring full condo building profiles that present detailed and insightful information. The ability to sort through the buildings based on your preferred lifestyle is a unique and bespoke feature that is found on this site. Moving beyond simply providing information, SquareOneLIFE, through the IVAN Real Estate brand offers professional representation services for buying, selling or leasing real estate. A dedicated and trusted business that places client success at the foremost of all goals. This brief personal introduction is just the tip of the SquareOneLIFE experience, head over to the home page to begin your journey.
Ivan Ciraj – Founder