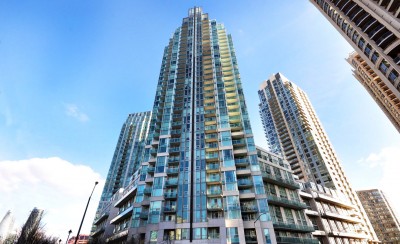 The City Gate Condos are comprised of two magnificent 34-storey towers, standing proudly in downtown Mississauga across from Square One Shopping Centre. Renowned for their contemporary design, the City Gate Condos were the first to offer lofts in the city adding an incredible option to condominium living in Mississauga. Fantastic amenities and one of the best locations in the city make the City Gate Condos a highly desirable living option.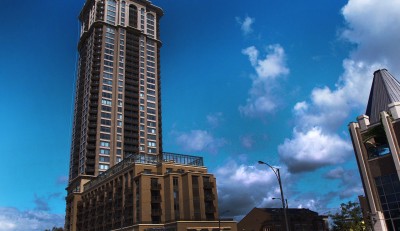 The Chicago Condo tower was built by Daniels and forms the sixth tower in their Square One city centre complex. The design was inspired by the Chicago School of Architecture which is reflected in the nomenclature. The Chicago Condo features a stately décor palette making it an ideal and modern Square One condo option.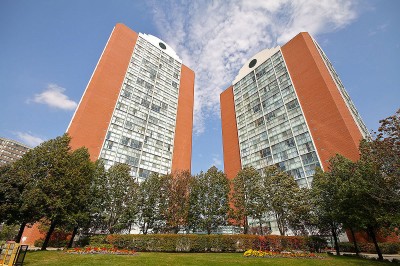 The Chelsea Towers condominiums offer affordable living right in the Square One area. Walking distance to shopping and entertainment but still attainable on a budget. The Chelsea Towers buildings offer all the amenities expected. The privacy and noise reduction offered by their short but differentiating distance makes them an excellent Square One condo choice.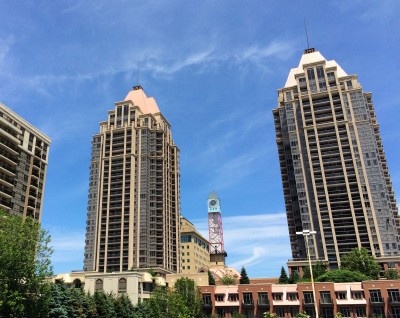 The Capital Towers condos are two inviting condominium towers in downtown Square One, Mississauga. The Capital Towers condos are part of Daniel Corporation's 23 acre Master Planned Square One condo community. The Capital Towers condos are the perfect blend of size, functionality and simple interior finishes. They offer a fantastic location, just steps to everything downtown Mississauga has to offer.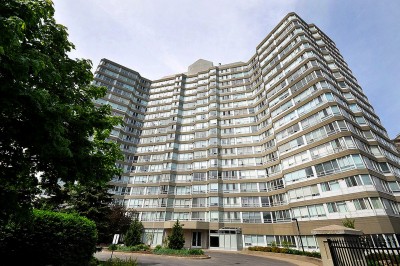 The Californian Condo offers a great location at an affordable price level. Situated just north of Mississauga's main downtown core it offers great amenities and everything you need just minutes away. Located beside the luxurious Kingsbridge Garden community this Square One condo offers a sense of safety and prestige. The suites are large and tastefully appointed with many décor options available. Truly a great, affordable choice.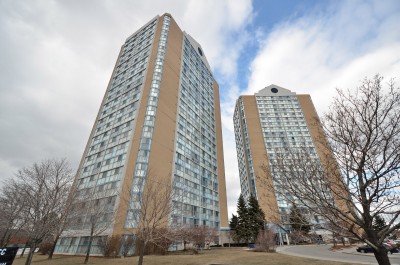 The Anaheim Towers are located just north of the Square One area. They offer affordable living in a great location close to many amenities and transportation services. Minutes away from the local community centre, shopping and entertainment. Downtown Mississauga living with that quiet residential feeling.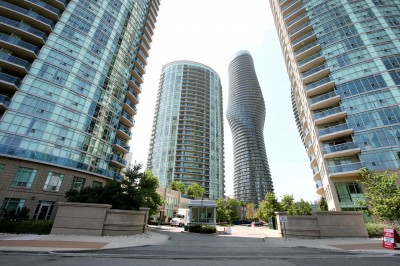 The Absolute Condos community is composed of five (5) towers all surrounding the recreation facility and main transportation roundabout. This creates a closed environment filled with modern design and sensational amenities.The Absolute Condos were built by Fernbrook Homes.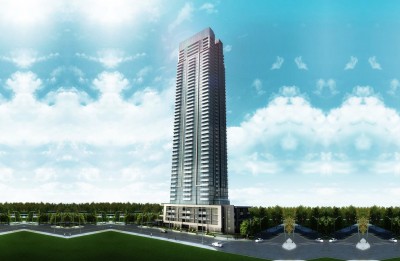 The Pinnacle Grand Park 2 Condo at 3975 Grand Park Dr ushers in west bound development for Square One condos. This amazing condo combines unique, modern finishes with a stunning collection of penthouse suites and desirable units. Amenities provided offer all the expected requirements and the location gives you schools, shopping and public transportation just steps away.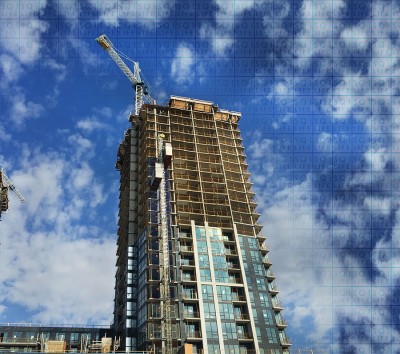 2016 is almost upon us and the New Year is bringing some significant changes to the Ontario real estate industry. Some changes will not affect the Square One condos too much given the price points, however amendments to the Condo Act will impact all condominiums in Ontario in a relatively positive manner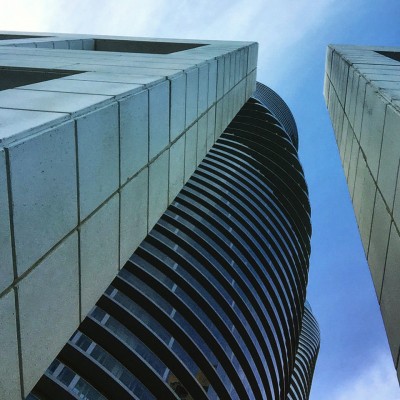 Square One is growing at a quick pace, with large scale projects such as Parkside Village and many upcoming condos, downtown Mississauga is booming. With this new wave of residential construction, there are new additions to the food & drink sector.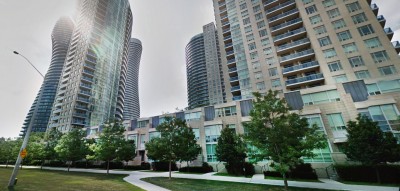 Downtown Mississauga and the Square One condos market includes various forms of residential housing. This ranges from detached homes surrounding the main core and then of course the high-rise towers that make the Square One condos area so iconic. Nestled among these high-rises are plenty of Square One condo townhomes.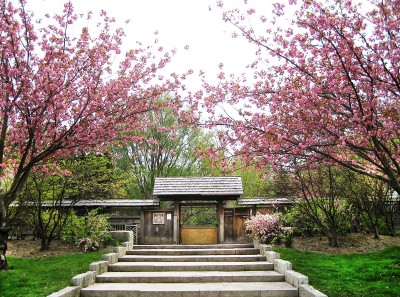 Downtown Mississauga and the Square One condos market offer a wide assortment of attractions and ways to enjoy the modern lifestyle. One of the great things about Mississauga is the grand selection of parks and nature escapes within the city.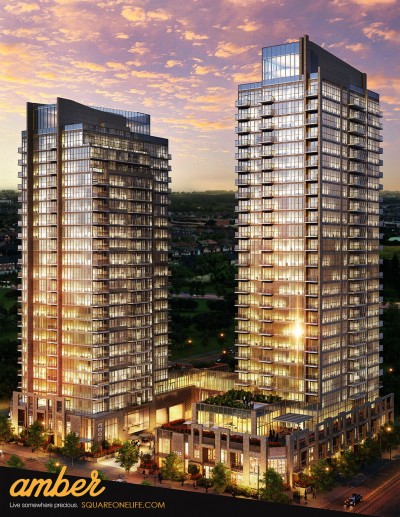 Officially and Exclusively releasing the Amber Condos Mississauga at Pinnacle Uptown. This is the latest offering in Pinnacle International's new master planned community at Square One. The Amber Condos are not open to the public so please contact us for the full selection of floor plans and VIP pricing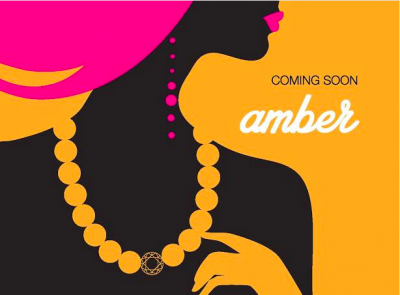 The Amber Condos Pinnacle Uptown Mississauga development is a large scale project slightly north of the typical Square One condos market area. Once this urban village is complete, it will blend the north and south sides of downtown Mississauga into one modern location.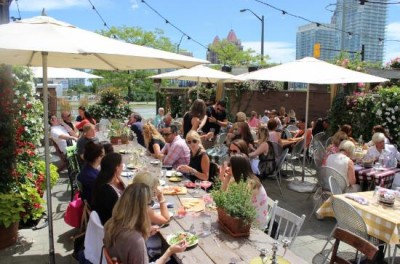 Downtown Mississauga also known as Square One has gone through many changes and developments in recent years. Continuous expansions to Square One Shopping Centre, additional condominium towers popping up every year and a growing number of attractions and restaurants.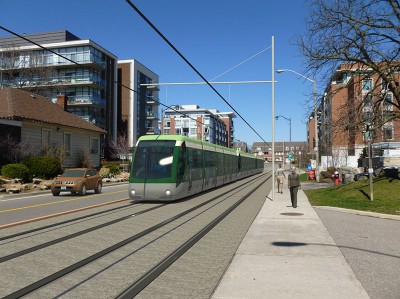 The Mississauga LRT system has been approved with promised funding from the province of Ontario. The Liberal government has stated that they will cover the full $1.6 billion required to complete the project.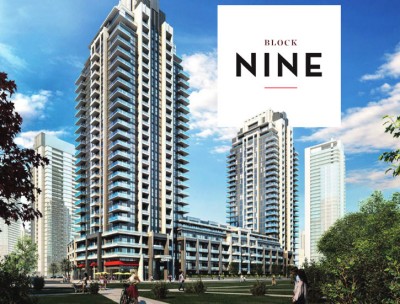 The Block Nine Condos are the latest addition to Parkside Village Mississauga and will bring a fresh, yet traditional set of living options. Prices start at the mid 200,000's and will offer competitively low maintenance fees.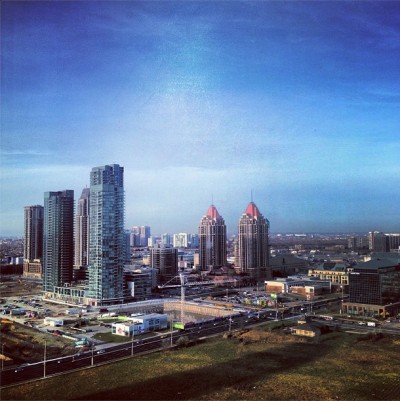 Maintenance fees can be quite expensive, everyone is familiar with this. However, many condos in downtown Mississauga, collectively referred to as Square One condos offer hydro and heating costs incorporated within the monthly maintenance fees.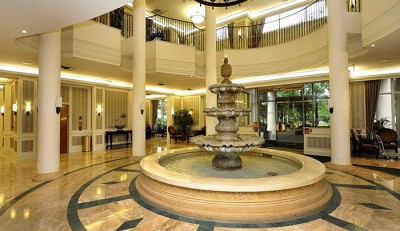 It's no question that most Mississauga condos, especially the downtown Square One condos offer excellent design overall. Almost every condominium has a unique design that adds to the overall desirability of the entire area. Certain Mississauga condos go a step beyond and invoke an emotional reaction upon entry.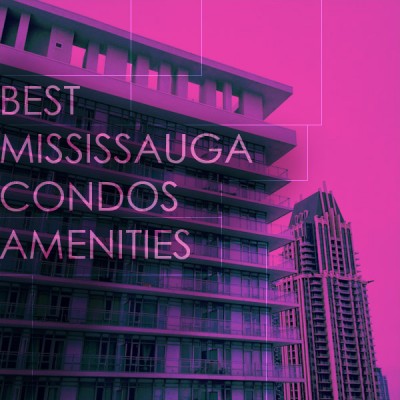 Mississauga condos, especially Square One condos located in downtown Mississauga offer a generally excellent set of recreational and functional amenities. There are several downtown Mississauga condos that stand out with a spectacular array of features for their residents and those will be explored within this article