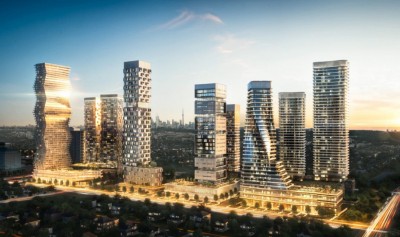 The M City Condos Mississauga are being launched in the coming while. These new Square One Condos will offer stunning, modern condominiums right in Downtown Mississauga. Fill out the form below to be added to our M City Condos Mississauga interest list and you'll be notified as soon as pricing and further details are released for M City.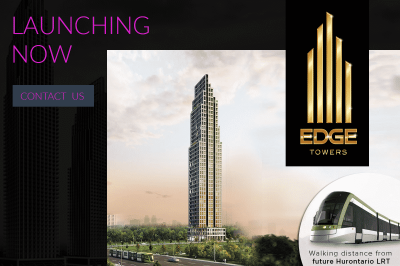 Square One is about to experience the addition of several new condominiums in its core. The Edge Condos Mississauga are slated to begin sales soon and will be located on Elm Dr West. The Edge Condos by Solmar Development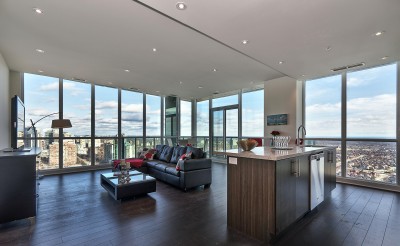 Downtown Mississauga is attracting a wide mix of residents in terms of income categories and as of late, there has been a growing affluent resident base. This coincides with the article of Square One's Growing New Luxury Image. One factor that has been prevalent in Square One condos, even the older ones, are unique Square One penthouses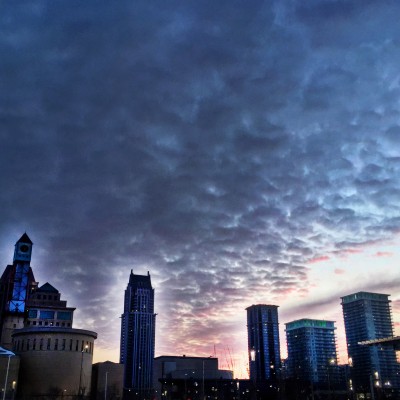 Downtown Mississauga, more commonly known as Square One has always been an interesting place. Only in the last decade and a half has it really seen the explosive growth that many urban centres experience.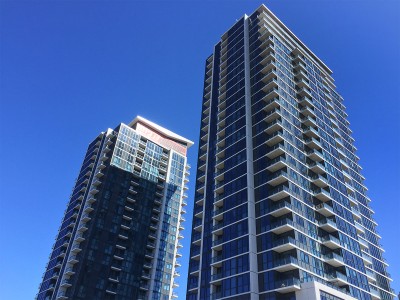 Downtown Mississauga, commonly known as the Square One area is filled with rental opportunities within the many Square One condos in the area. Renting in this lively hub allows people to experience the lifestyle, enjoy what Mississauga has to offer and eventually may lead them to commit to a purchase.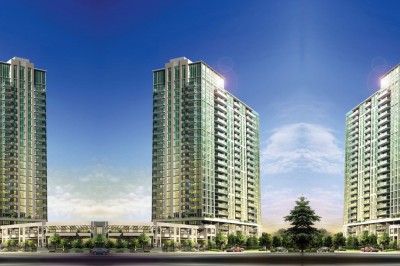 The Mirage Condo located at 339 Rathburn Rd W Mississauga brings a sleek and contemporary living option to this growing community. Situated close to the centre of downtown Mississauga, 339 Rathburn Rd West gives residents and amazing selection of amenities, stylish finishes and easy accessibility to transportation. With views of Square One and floorplans that exude functionality, the Mirage Condo is an asset to downtown Mississauga condos.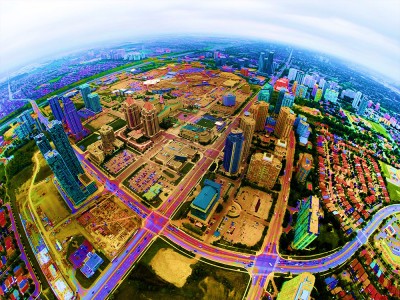 Top 5 Square One Condos for 2016. Downtown Mississauga continues to grow at an extremely fast pace. New condominiums are being constructed every year and the Square One Shopping Centre is undergoing a renaissance into a luxury shopping location. New restaurants, bars and entertainment are opening as well. This is great news for residents as the Square One area is slowly becoming a proper downtown core.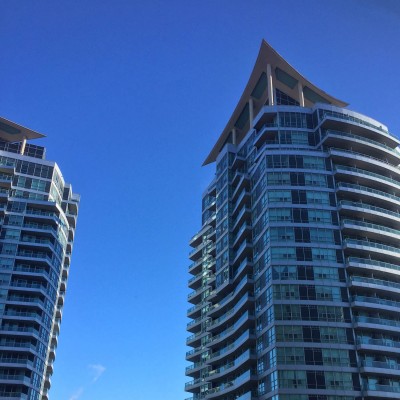 It's simple, you're thinking about selling your Mississauga condo at Square One. Winter has passed and now it's 2016. Buyers are looking online when searching for properties, we know because they contact us for services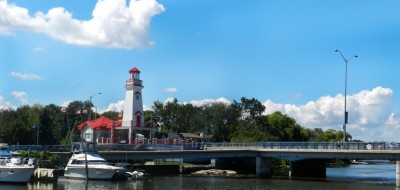 Square One is filled with many restaurants, shopping options and a growing selection of entertainment spots. With downtown Mississauga becoming a truly vibrant locale, it only makes sense that many people are choosing Square One condos as their place to live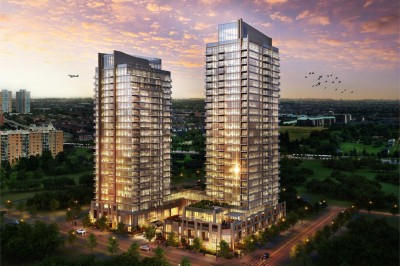 The Amber Condos by Pinnacle International offer contemporary and chic living just north of the central Square One condos market area. Located at 5025 Four Springs Ave and 5033 Four Springs Ave, the two towers provide stunning suites, sleek finishes and amazing views. This combined with schools, shopping and transportation just minutes away makes the Amber Condos one of the most desirable Mississauga condos north of the main downtown core.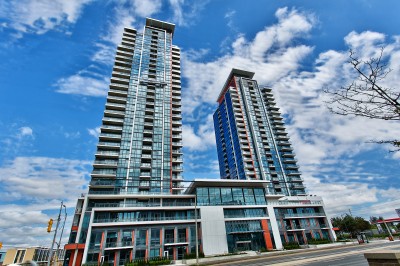 The Crystal Condos by Pinnacle International offer contemporary living at the doorstep of one of Mississauga's most connected locales. Just north of the central Square One region, the Crystal Condos provide an excellent standard of living with all modern appointments.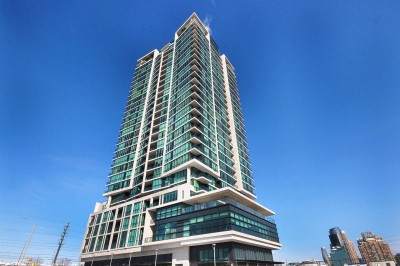 The Pinnacle Grand Park Condo at 3985 Grand Park Dr ushers in west bound development for Square One condos. This amazing condo combines unique, modern finishes with a stunning collection of penthouse suites and desirable units.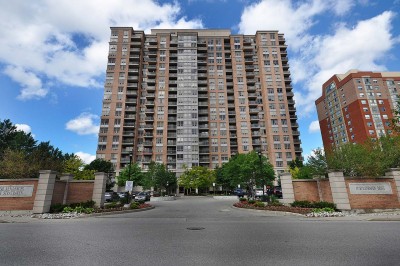 The Residences of Strathaven located at 55 Strathaven Dr Mississauga offer excellent living in the heart of the city while avoiding the core Square One area. The location allows for close proximity to many amenities, public transportation and the growing downtown Mississauga locale while instilling a sense of calm by being outside the immediate hustle and bustle of the downtown core.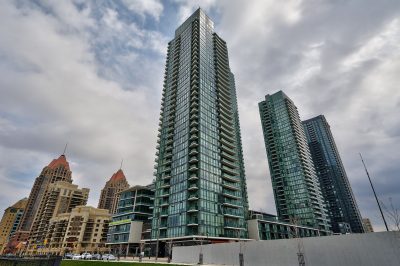 The Park Residences condo at 4099 Brickstone Mews is the third tower in Mississauga's massive Parkside Village development. The Park Residences condos offer spectacular views and amazing amenities. Built by Amacon you can rest assured that this a quality driven condominium.
The Towne Condos formally known as the Towne Condo and Towne Two Condo are located right in the heart of downtown Mississauga. Built by Tridel, these buildings provide excellent amenities and large condo units. With many units upgraded and the presence of solariums means you get maximum use of space offering a great environment for families. Everything the Square One area has to offer is just a short walk away. The Towne condos provide a truly unique environment for those individuals searching for excellent value.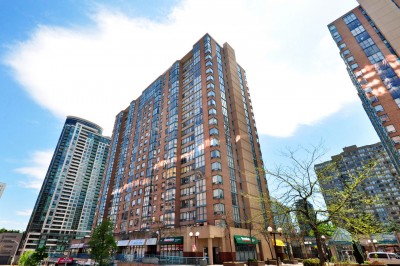 The Enfield Place condos provide some of the most desirable downtown Mississauga condo suites. Offering large units with a spectacular location in the heart of Square One. Solariums allow you to enjoy the sunlight all year round while the large condominium units provide an infinite possibility of décor options and are ideal for families.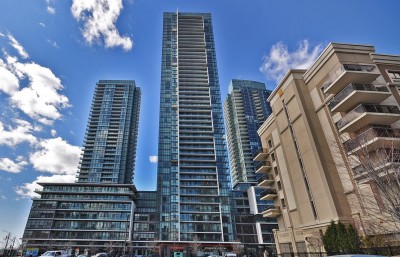 The Grand Residences condo at 4070 Confederation Parkway is the second tower in Mississauga's massive Parkside Village development. The Grand Residences condos offer spectacular views and amazing amenities. Built by Amacon you can rest assured that this a quality driven condominium.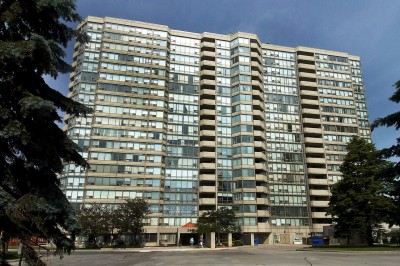 The Centre I & Centre II condos in downtown Mississauga provide residents with a great place of living. Well kept condominiums, the Centre I & Centre II condos offer all the standard amenities combined with large suite layouts and remarkable central downtown location. These buildings provide great value for those needing extra space but with a location in the heart of the city.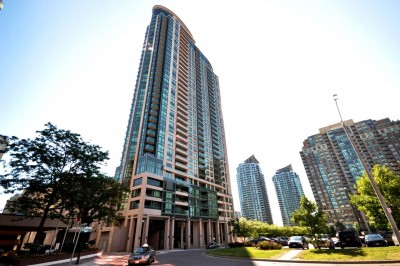 Welcome to the Widesuite condo, the high-rise community changing the face of condominium living. What is a Widesuite? Take a conventional condo suite and turn it on its side and you get a wide suite – a bold new concept in condominium design. The Widesuite condo units are expansive with more windows for the widest, brightest, most versatile living experience ever offered in a Square One condo. Plus, wider rooms provide more décor layout options, with more usable space for furnishings. Widesuite condos are located at 208 Enfield Pl in the centre of Mississauga's booming City-Centre, steps from some of the best shopping and entertainment amenities in the Greater Toronto Area.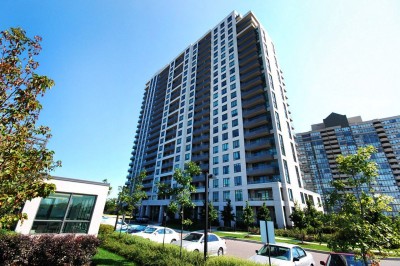 The Universal condo at 335 Rathburn Rd W is a landmark condominium tower in the heart of the city of Mississauga. Located right beside Square One Shopping Centre and Mississauga City Centre, the Universal condo is an exciting new world with endless lifestyle possibilities. The Universal condo's superior design is impressive. Every Universal condo suite offers the very best in innovative living space, with an exceptionally high standard of craftsmanship and the latest styles, accents and luxury finishes. With excellent views and superb recreation and fitness amenities, the Universal condo is living at its finest.